*IMPORTANT NOTES TO NAGA VASE PUJA PARTICIPANTS 以下是一些重要的提醒, 请大家注意*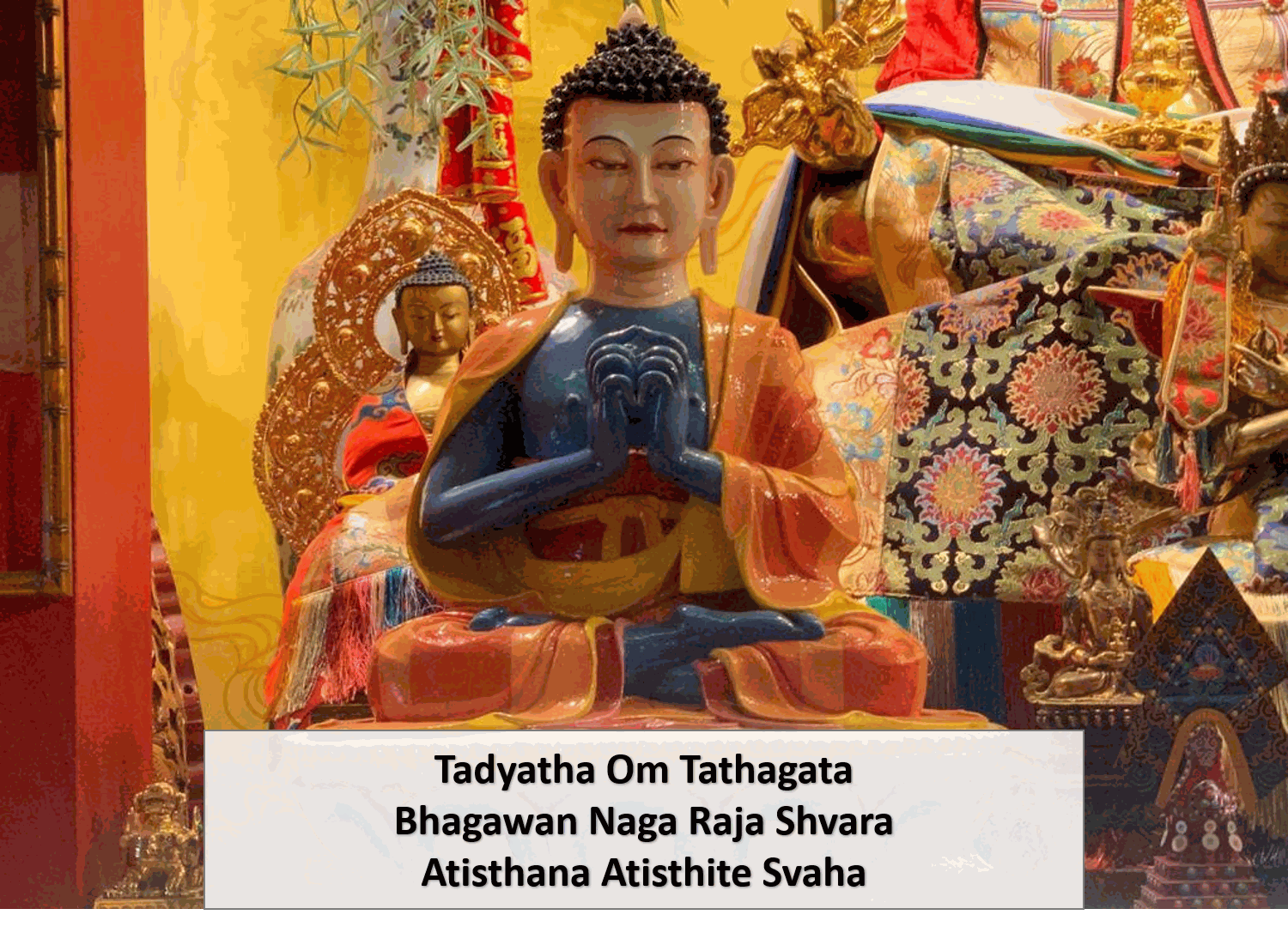 *For both Singapore & Overseas participants*
From 28 Aug(Sat) Breakfast to 29 Aug(Sun) Lunch (After 1pm) inclusive:
- To be on pure vegetarian diet (no garlic/onion/spring onion/scallion/leeks/chives/cheese/eggs)
- Strictly no consumption of alcohol and smoking.

On 29 Aug Morning before 10.30am:
- Recite 108 x Buddha King Lord of Nagas Mantra to bless a cup/jug/pail of water.
- Drink half or a portion of the blessed water and use the remaining to purify your body by pouring it over your crown.

*If you have offered Naga Vase on behalf of someone, you can observe the instructions on behalf of them if they are not able to follow.

Buddha King Lord of Nagas Mantra:
Tadyatha Om Tathagata Bhagawan Naga Raja Shvara Atisthana Atisthite Svaha

Please follow Singha Rinpoche's recording that was sent to you in the SMS for oral transmission of the mantra.
致所有本地和国外参与龙王宝瓶法会的参与者2021

以下是一些重要的提醒,请大家注意:

28/8/2021(星期六)的早餐,至到隔天29/8/2021(星期日)的午餐(下午1点过后):
- 持纯素(无大蒜/无洋葱/无蒜/无韭菜/无乳酪/无蛋)。
- 禁止饮酒或抽烟。

29/8/2021(星期日)早晨10点30分之前:
- 念诵108遍的"龙尊王如来心咒"加持一杯/一壶或一桶的水。
- 喝一部分加持过的水,然后用剩下的水从头顶淋下净化身体。

*如果您替他人供养宝瓶,而他们无法遵守以上的指示,您可以代替遵守。

"龙尊王如来心咒" : 达雅他 / 嗡 达答嘎他 / 巴嘎万 那嘎 惹加斯哇啦 / 阿底斯达那 / 阿底斯梯贴/ 娑诃

请点击已发给您的SMS里的链接,跟着录音里的步骤念出"龙尊王如来心咒"接收鑫和仁波切所给予的口传。