Come celebrate the most important holiday in Chinese Culture with us.
Immerse yourself in our big loving family spirit, experience the joy of the festivity.
Embark on journey to discover your purpose in life and prepare yourself for a prosperous and meaningful new year.
YEAR 2020
USHERING THE GOLDEN RAT LUNAR YEAR

Learn what your zodiac signs has to say for the coming new year.
Enjoy fun-filled lion dance performances and experience the splendour of spring celebrations!
LIVING A BETTER AND MORE MEANINGFUL LIFE

Presenting our best to to society and the world, strive to raise the standards of our society, our country and our lives.
Come share this journey our growth and development together with us, starting from this Chinese New Year!

House Blessing 2020

Inviting the Sangha To Your House!

On the 1st to 15th Day of Lunar New Year, merits accumulated are multiplied exponentially. Do not miss this special and remarkable opportunity to harness prosperity and good luck for you and your family!

Chinese New Year Celebration in Thekchen Choling
truly allows me to experience the bursting energy of the festival!
Ewa Jalochowska
~ a visiting writer from Holland, Author of "Ghosts Of Singapore"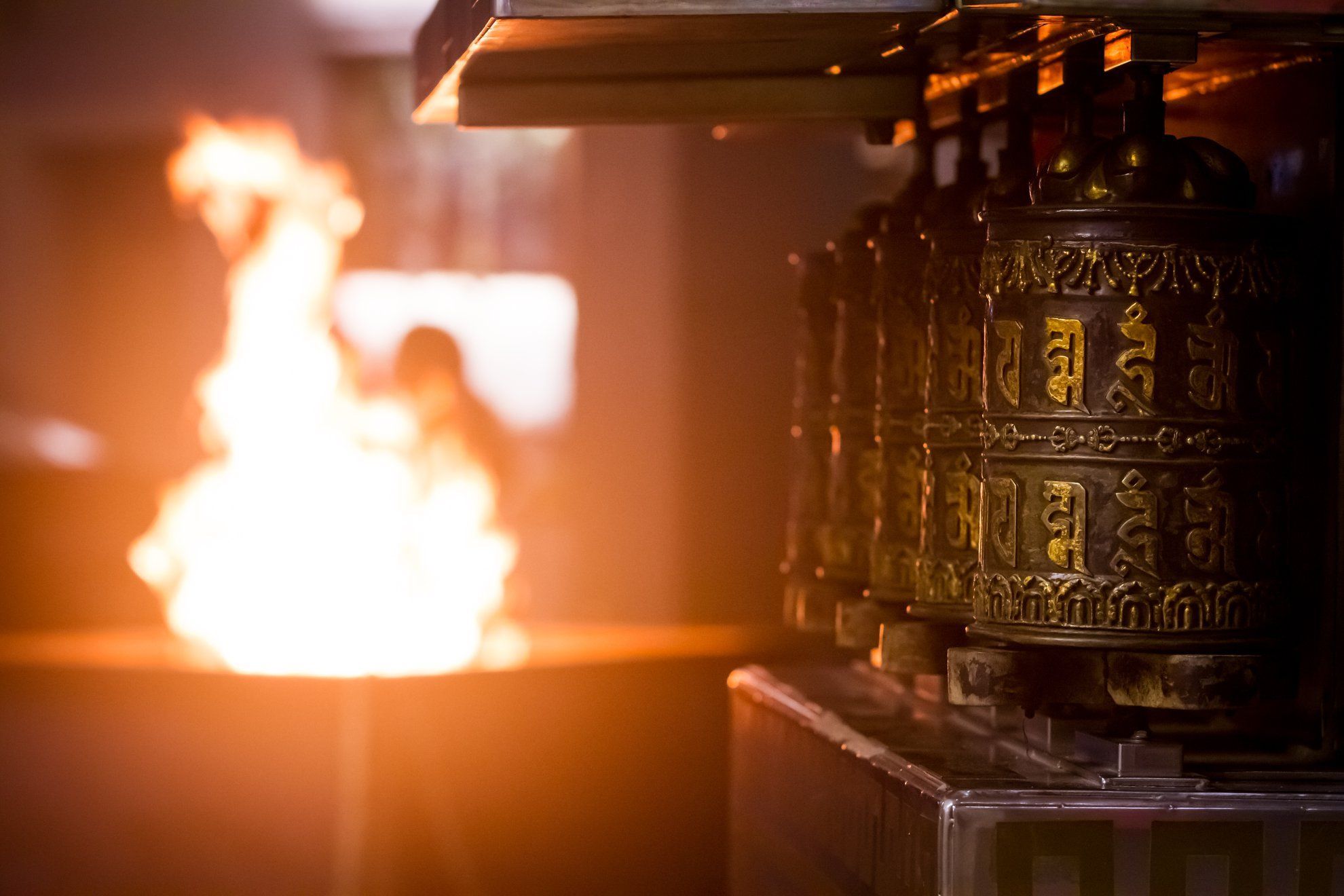 Yearly Fire Puja

Do not miss this annual Obstacles Cleansing Fire Puja. Unique to the Vajrayana Traditions and a very power method of purification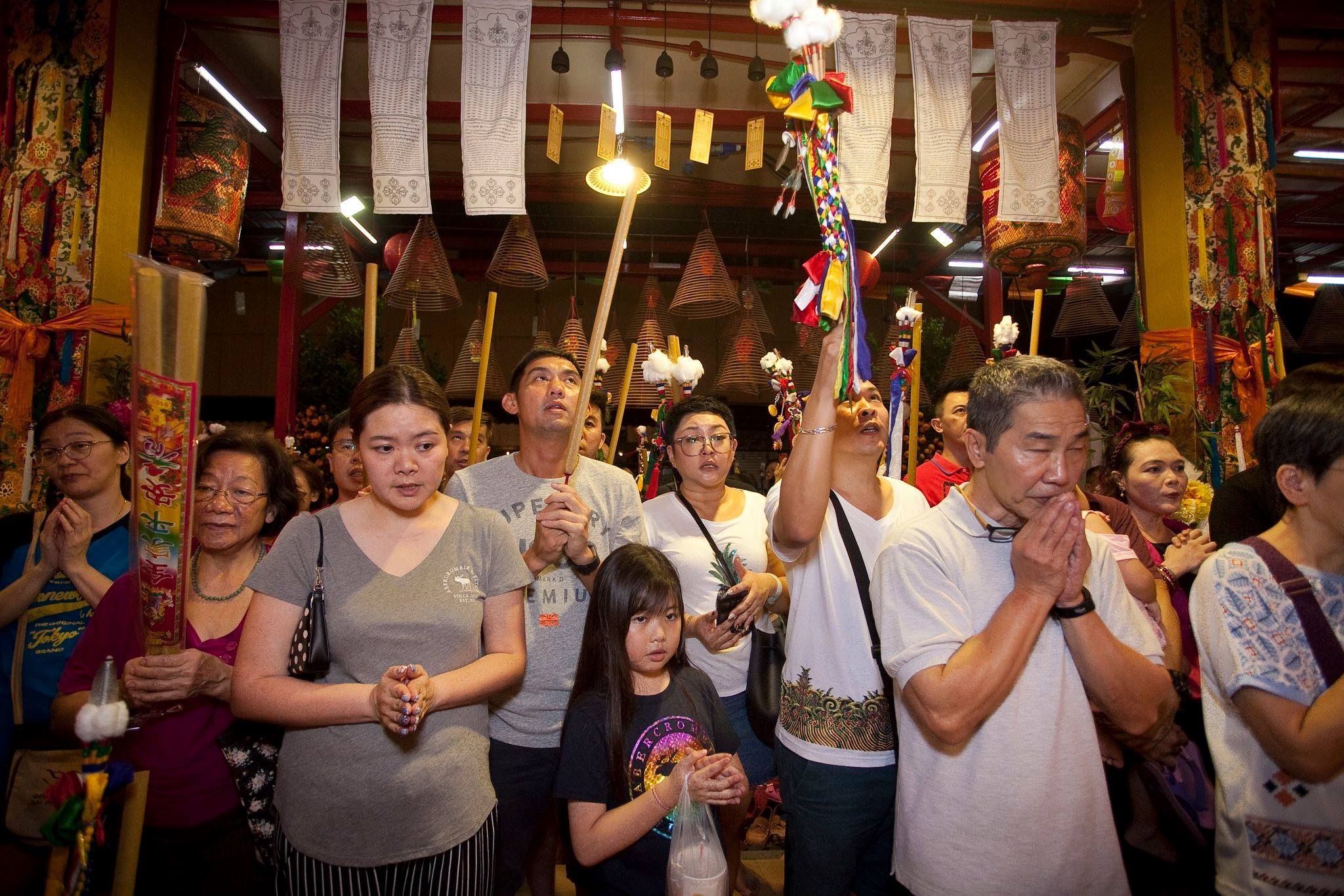 CNY's Eve Countdown

Wanting to invoke immaculate blessings are the Triple Gems and Wealth Deities? Come join us for this invocation and blessing ceremony.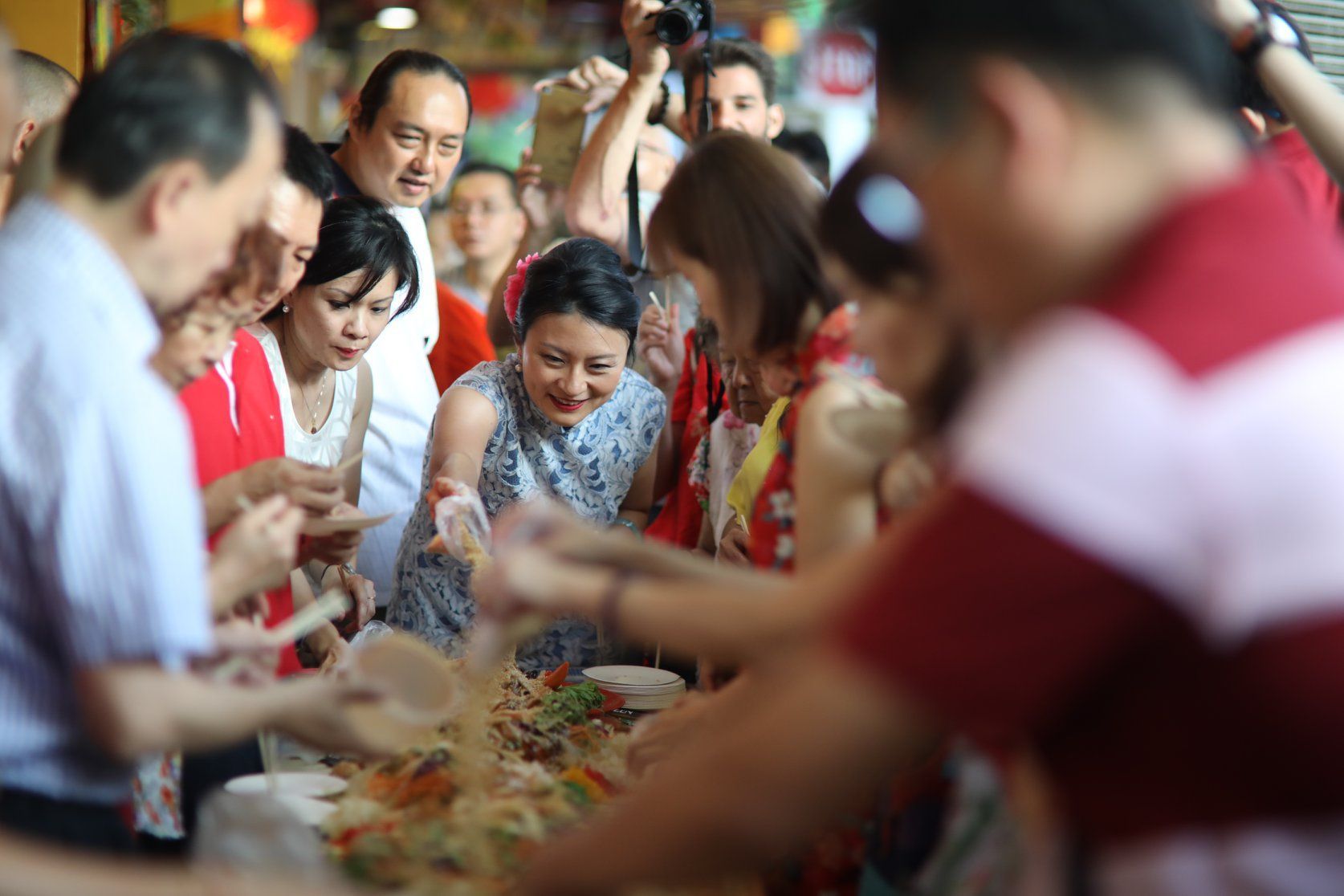 CNY Greetings & Lo Hei

On this auspicious occasion, join us as we offer auspicious greetings and gather for a fun feast of Lo Hei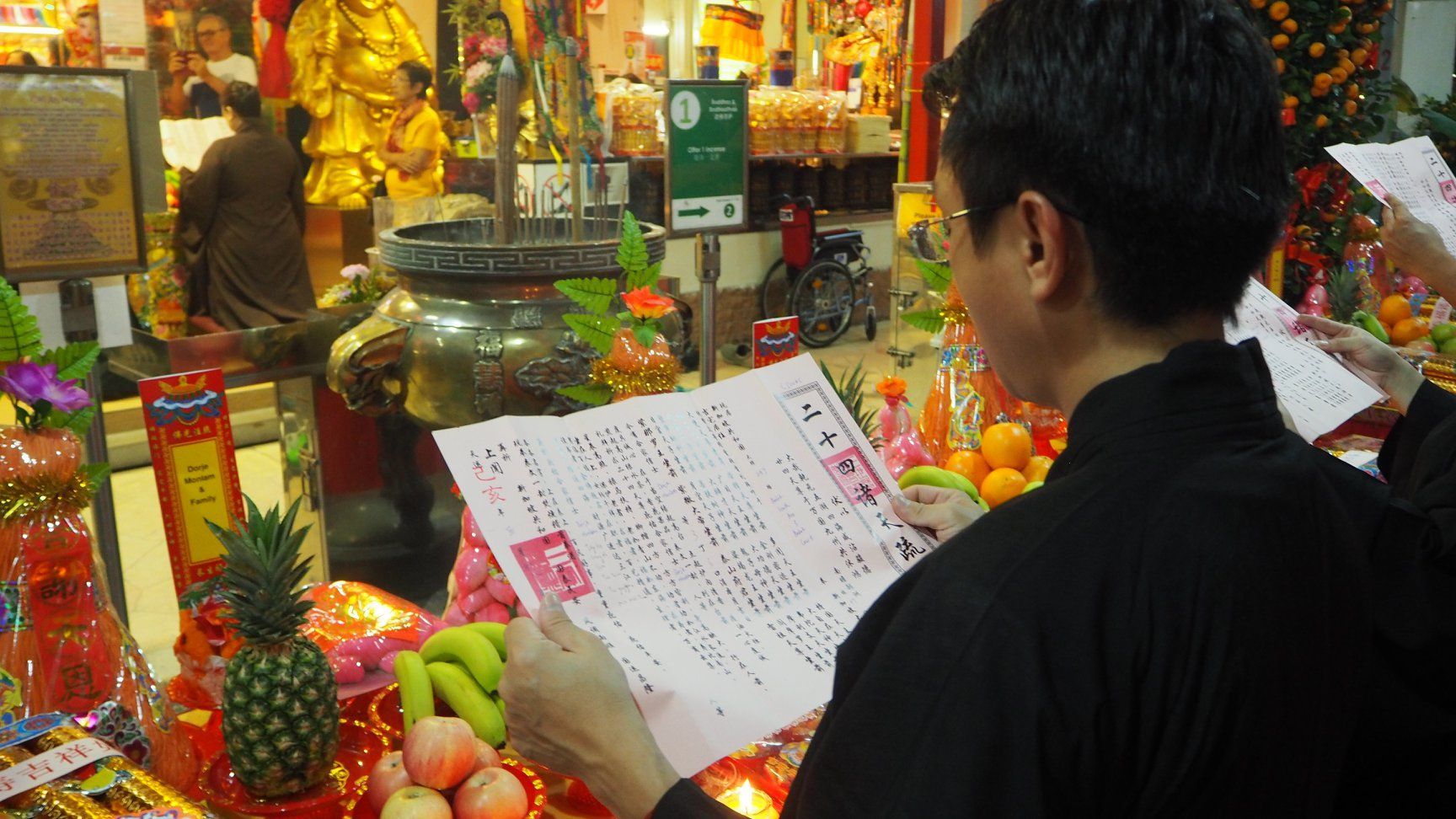 Offering to 24 Devarajas

Come attend this important chinese prayer as we make offerings and seek blessings from the Buddha and Devarajas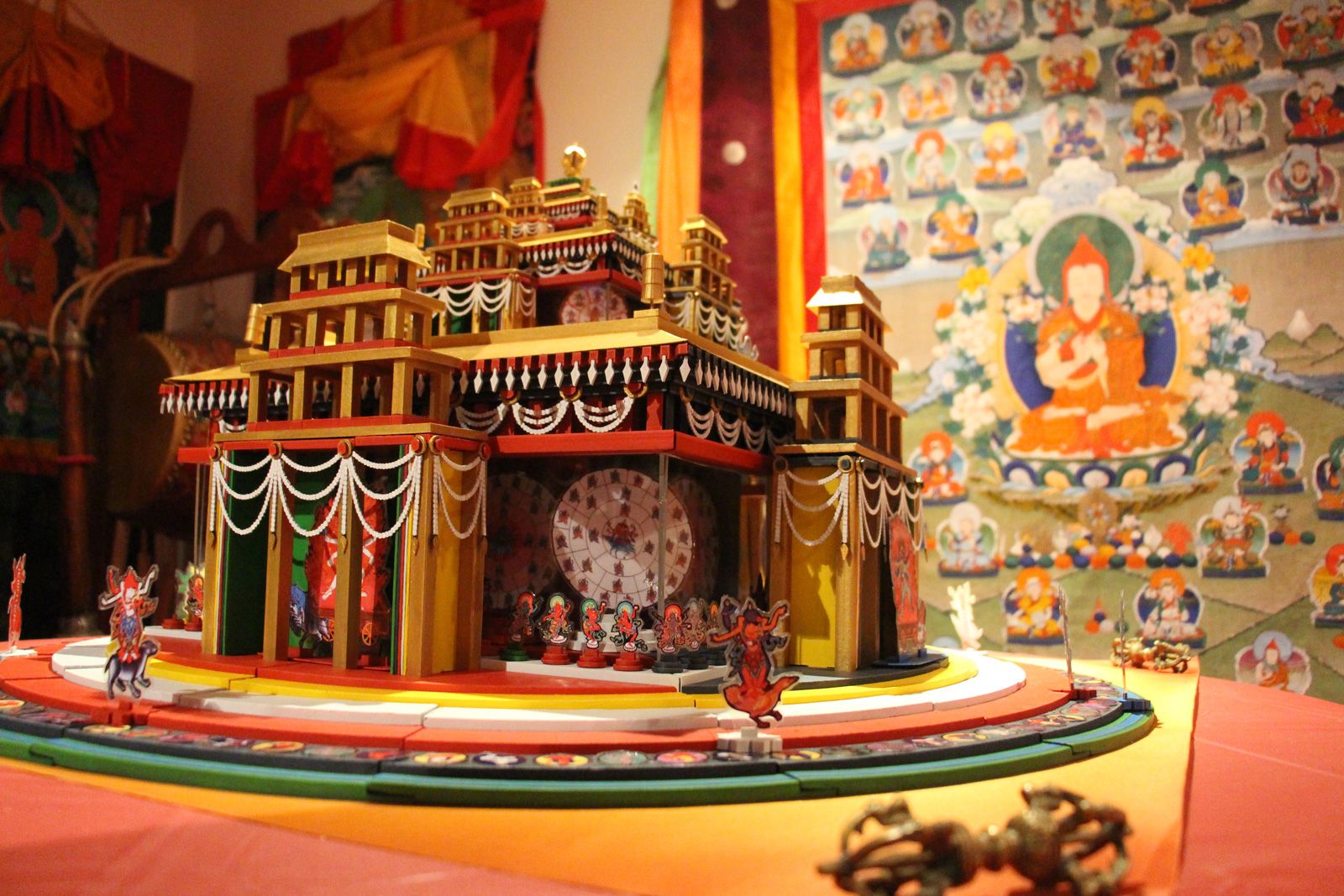 供奉时轮金刚
Prayers to
Lord Kalachakra



Fan Tai Sui (犯太岁) but not sure where to pray? We have good news for you!
In Buddhism, Lord Kalachakra helps to avert astrological harms, grant blessings and protection to all beings.
Registration for our Lord Kalachakra prayer is now close!


Special Chinese New Year Prayers