Guru Bum Tsog Ceremony in June 2020
"A Retreat Like No Other"


More Details Coming Soon!


G uru Rinpoche is a totally enlightened being, a fully awakened one, a Buddha. He did not become enlightened gradually, or start practicing the teachings of Buddha Shakyamuni and eventually achieve enlightenment. Guru Rinpoche incarnated as a fully enlightened being. Through his form, primordial wisdom manifests in the world to benefit all sentient beings.

Guru Rinpoche Retreat
Accumulating 100,000 Seven Line Prayers
to Guru Rinpoche

Guru-yoga (when based on Guru Rinpoche) and the Seven-Line Prayer are inextricably linked. And just as guru-yoga remains crucial at every stage of the Vajrayana path, so too the Seven-Line Prayer is relevant at all levels of the practice. Outwardly, it records Guru Rinpoche's birth and place of origin; it celebrates his accomplishment and implores his blessing. Inwardly, its every word is shown to be heavy and pregnant with meanings that distill in concentrated form the whole of the Vajrayana. The Seven-Line Prayer is like a lovely, many-faceted jewel that receives and concentrates within itself the light of the entire path, reflecting it back with sparkling brilliance.

The Seven-Line Prayer is to be found in all of the teachings of Guru Rinpoche revealed by the hundred and eight major and one thousand minor tertons, or treasure-discoverers. So it is a prayer that is most extraordinary, easy to practice, and replete with immense blessings.
I am present in front of anyone who has faith in me,
Just as the moon casts its reflection,
effortlessly, in any vessel filled with water.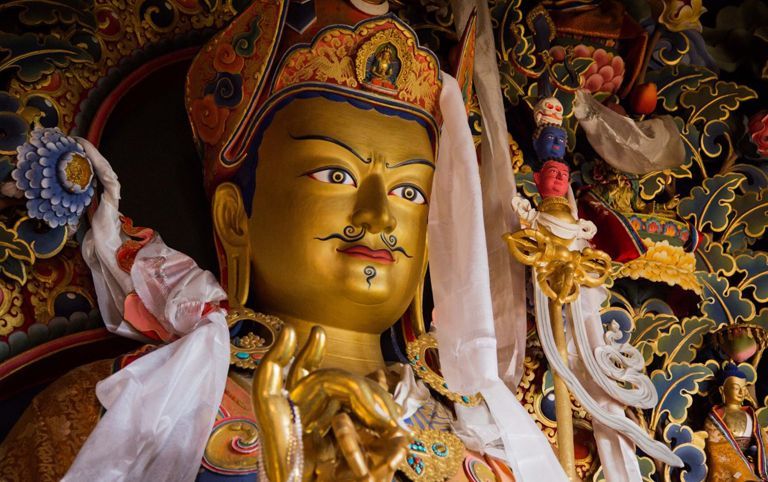 Carrying Out The Buddha's Activties
How does it feel to volunteer in the Thekchen Choling Family
Come hear what some of our Dharma brothers and sisters says about their motivation for voluntering with Guru Rinpoche every year!

In our own present world age, one thousand Buddhas will appear. Each one will be accompanied by an emanation of Guru Rinpoche to carry out the Buddha's activities.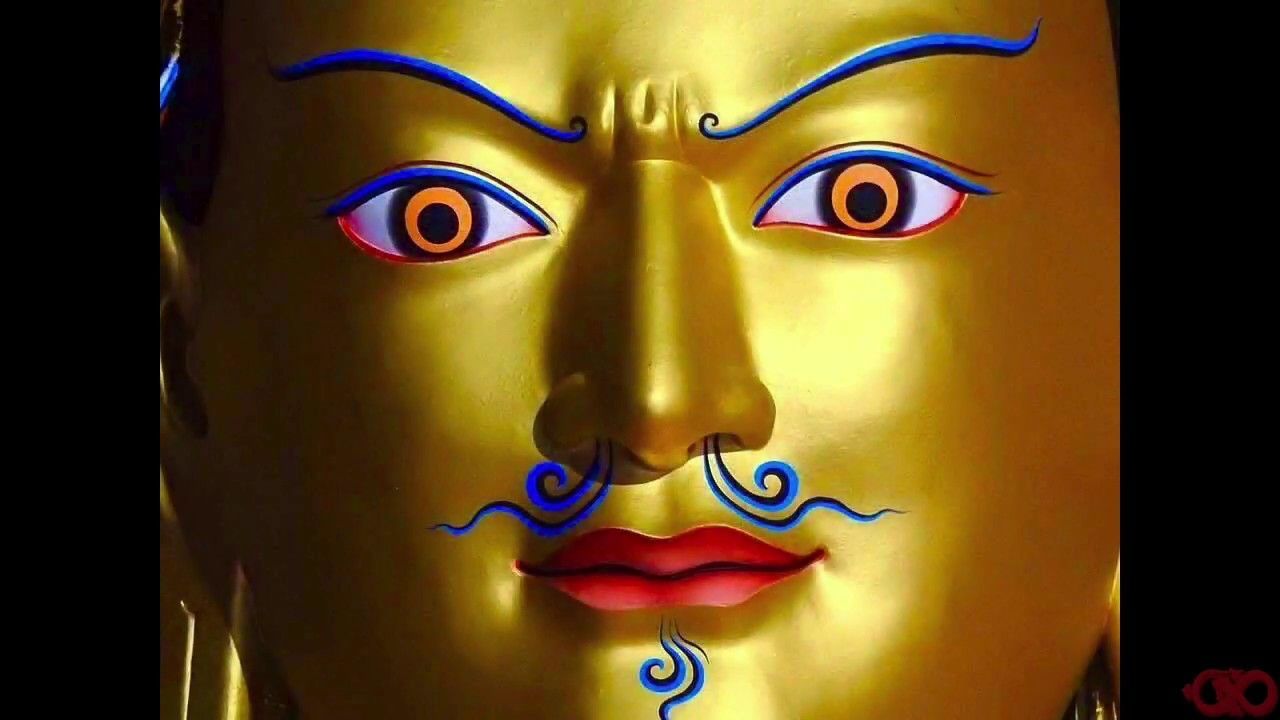 莲师七句祈请文

Seven Line Prayers By Dharma Junior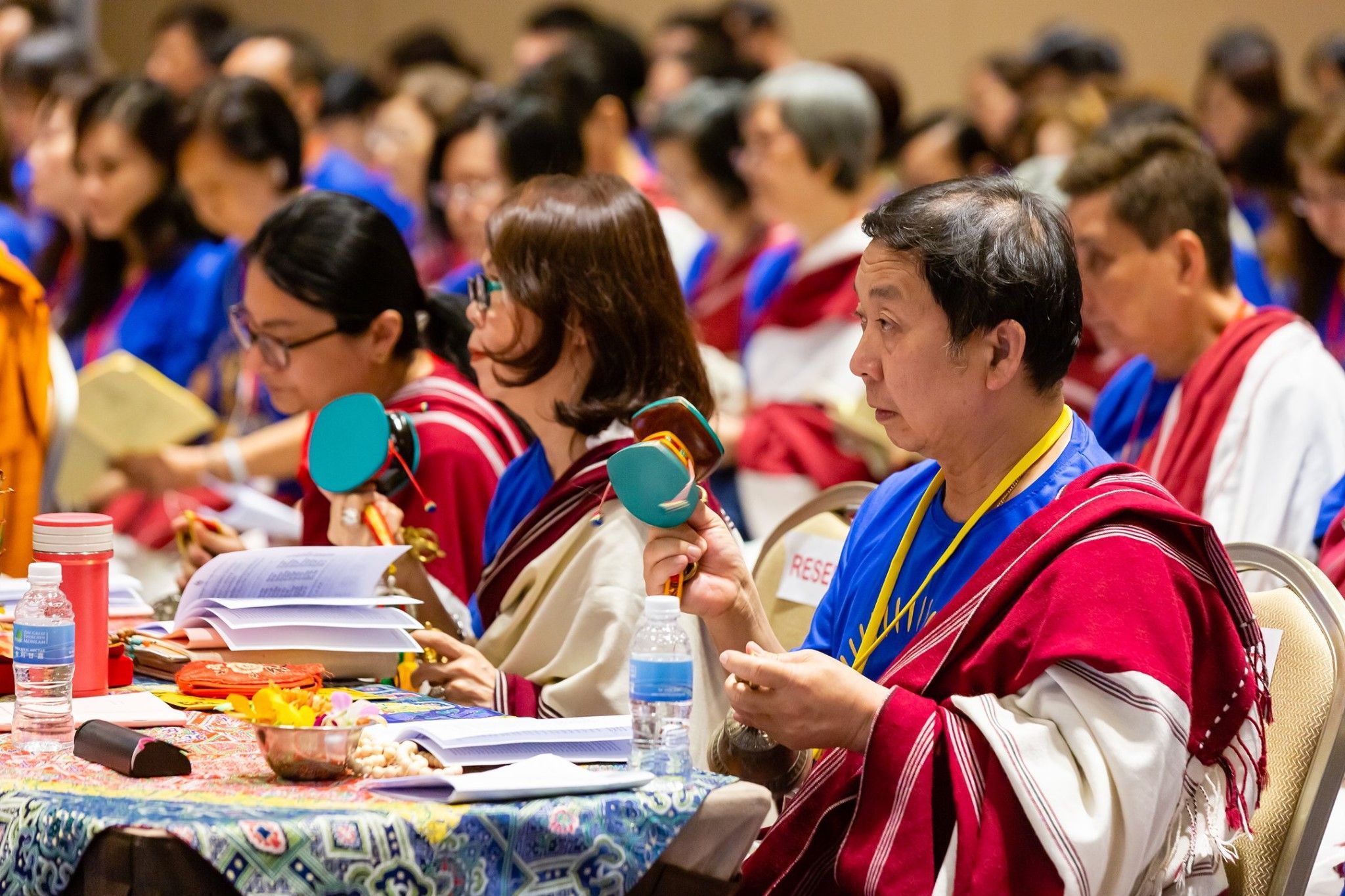 Commencement Of Retreat

The Auspicious Commencement of Retreat will be at 9.30am. Participants are requested to start registering their attendance at 8.30am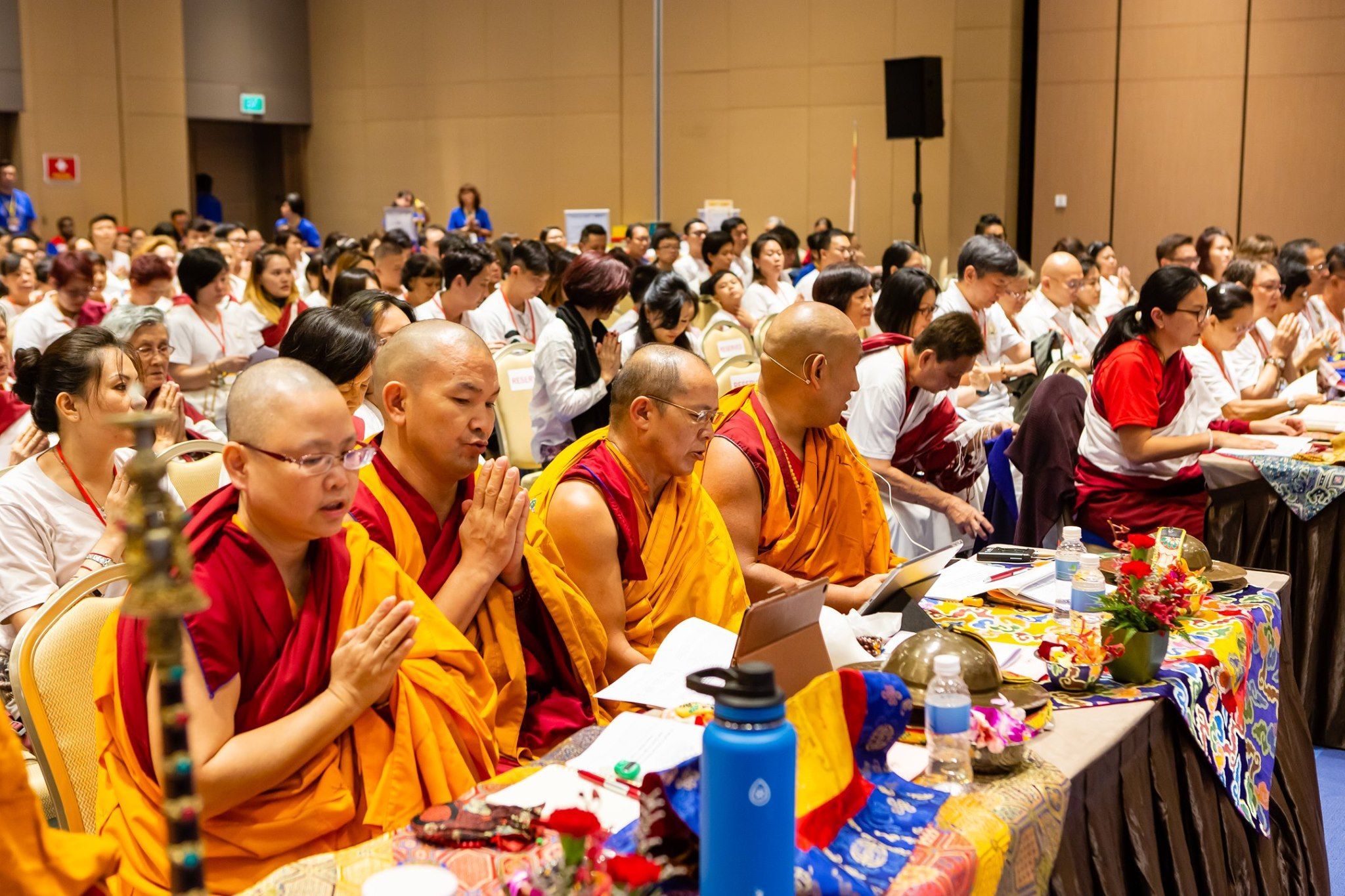 Retreat Thanksgiving

The Auspicious conclusion will be planned at 5pm. All Participants are invited to gather for a group photo for the retreat. Timing may be subjected to changes.