"Connecting all with Divine Hearts" is a vision that Thekchen Choling holds very close to the heart, and nothing will bring us more joy than to hear from you.


If you are interested to find out more about the community, volunteer and connecting with us, do not hesitate to give us a shoutout.

If we can be of service to you in any way, visit us physically or interact with us on any of our available channels and platforms today!

We are open from 11am to 7pm, daily.
Contact Us
Address: 2 Beatty Lane, Singapore 209945, Thekchen Choling Singapore Ltd
Tel: +65 6466 3720

Service Hotlines:
General Enquiries: 9898 1636
Prayers & Pujas: 9898 3080
E-portal Technical Support: 9776 3720

Email Contact
General Enquiry : contactus@thekchencholing.org
Communications & Engagement : communications@thekchencholing.org
Relationship Management: donate@thekchencholing.org
Devotee Services: service@thekchencholing.org
Finance : finance@thekchencholing.org
Dharma Junior: dj@thekchencholing.org
Youth Leagues : youth@thekchencholing.org
Dharma Education: dharmaedu@thekchencholing.org
Data Protection and Privacy : DPO@thekchencholing.org

Getting Here
By Bus:
Bus No.: 13, 21, 23, 61, 64, 65, 66, 67, 125, 130, 133, 139, 145, 147, 857, 961
By MRT:
Lavender MRT station (EW Line)
Farrer Park MRT station (NE Line)
Bendemeer MRT station (DT Line)

For Enquiry

We Are Here To Help!

Drop us a message. We'll be in touch as soon as we can.
Special Highlights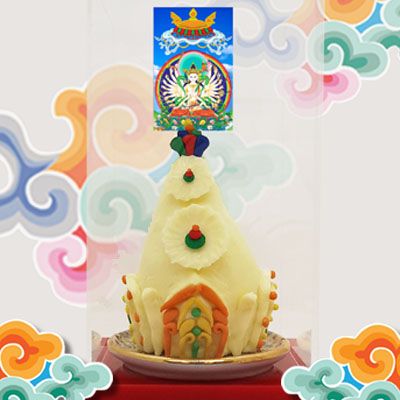 Abundance of Happiness Torma
Beautifully handcrafted by our resident Sanghas, these exquisite Deity Tormas are consecrated by Singha Rinpoche as embodiments of Lhamo Chundi, equivalent to those that are used in initiation ceremonies. The holy presence of this Deity Torma at one's home or business premise helps to avert obstacles and astrological harm, and invoke blessings of good fortune, auspiciousness and happiness, leading to enhanced well-being and successes in all aspects!
Devotees may invite the Torma personally from our temple on the first day of Chinese New Year. The optimal place to honour the Deity Torma should be the altar, followed by any clean and respectable place in the living area or office. The Deity Torma can be replaced with a new one after enshrining for one year.
Limited quantity. By pre-order only.
*This item comes with an acrylic casing.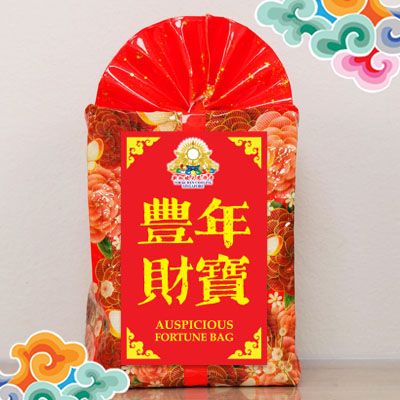 Auspicious Fortune Bag
Offering gleaming grains of rice symbolises the offering of precious gems and jewels to all Buddhas, creating the cause of prosperity and good quality of life! These Fortune Bags will be offered and blessed by Singha Rinpoche for devotees to bring back on the first day of the Chinese New Year. Acquiring a Fortune Bag symbolises the ushering in of prosperity and auspiciousness to bring about many gains, great fulfillment and a year of bumper harvest!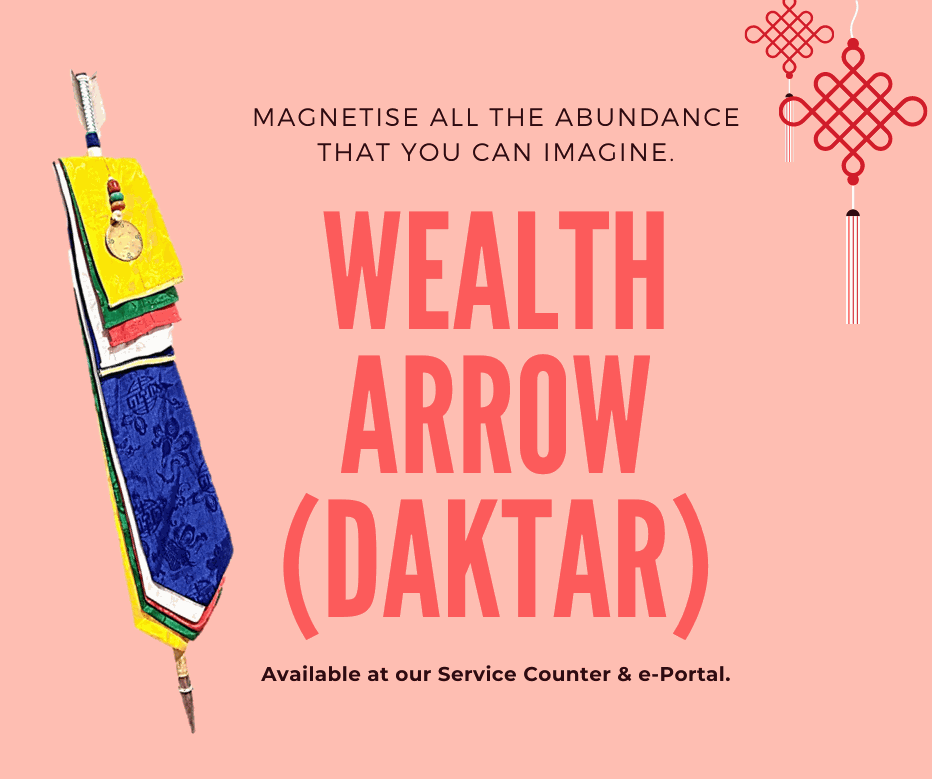 Wealth Arrow
Wave your wealth arrows on the eve of Chinese New Year to hook in wealth, abundance and auspiciousness into your life and your family! A Wealth Arrow placed in your residence or business premise, signifies the ushering in of good fortune and positivity. Get your wealth arrows at the temple's reception counter.