Publication
Expressing Words of Dharma
There are a myriad of ways to express Dharma; one of it is through publications. Through words and pictures, stories of joy, inspiration, humanity, and deep-seated faith in Buddhism are passed along.
With the help of our team of writers, editors and translators, this page presents a wealth of reading materials to support you in your quest towards Enlightenment.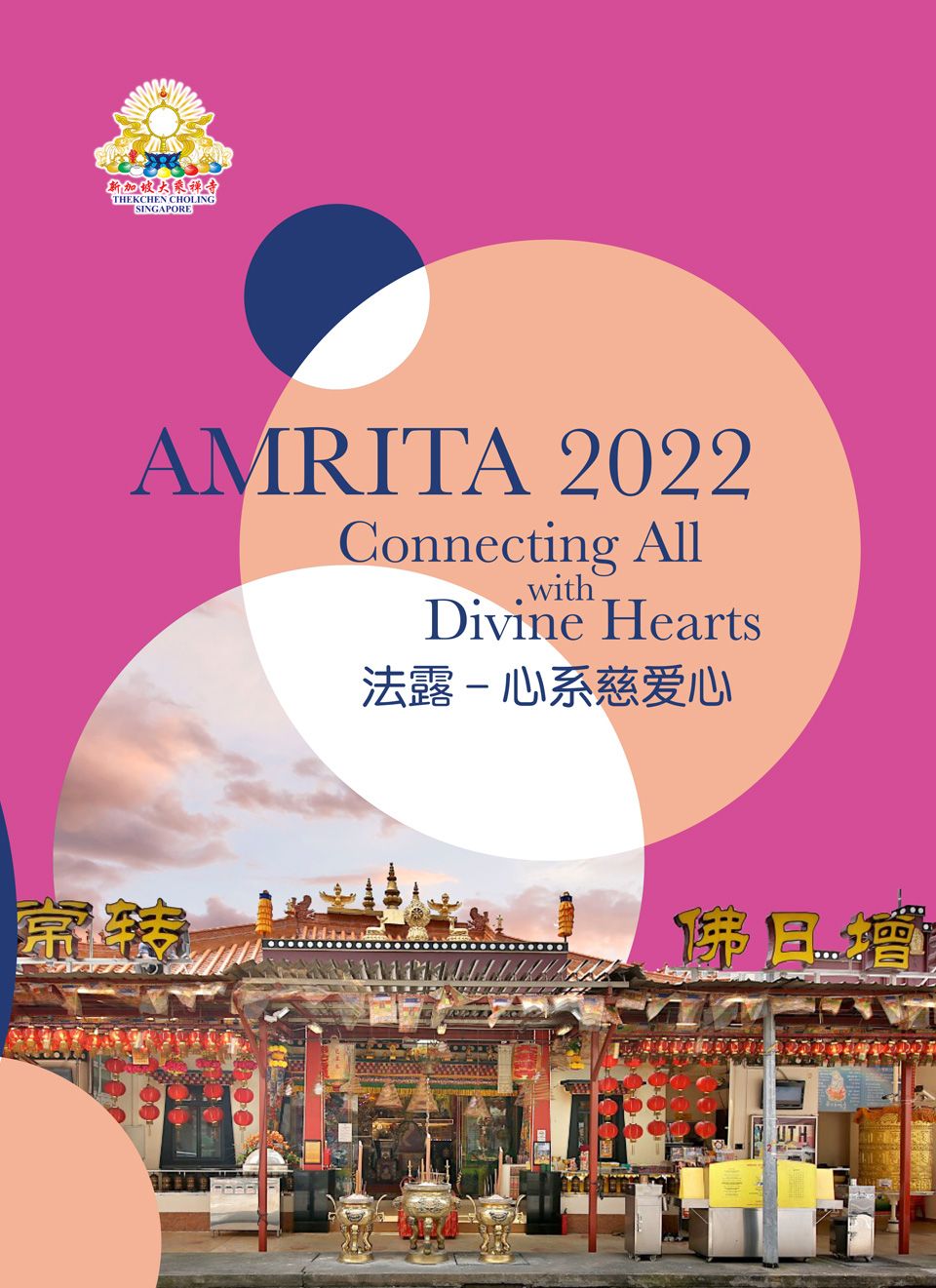 AMRITA 2022 - Connecting All With Divine Hearts
Reaching the endemic phase in 2022, we are finally able to open our doors for all to come and connect and reconnect. The evolution of Team Thekchen continues as we strive to embrace the new normal, support one another and bring positive impact to the lives of many.
View Amrita 2022 Yearbook Online now!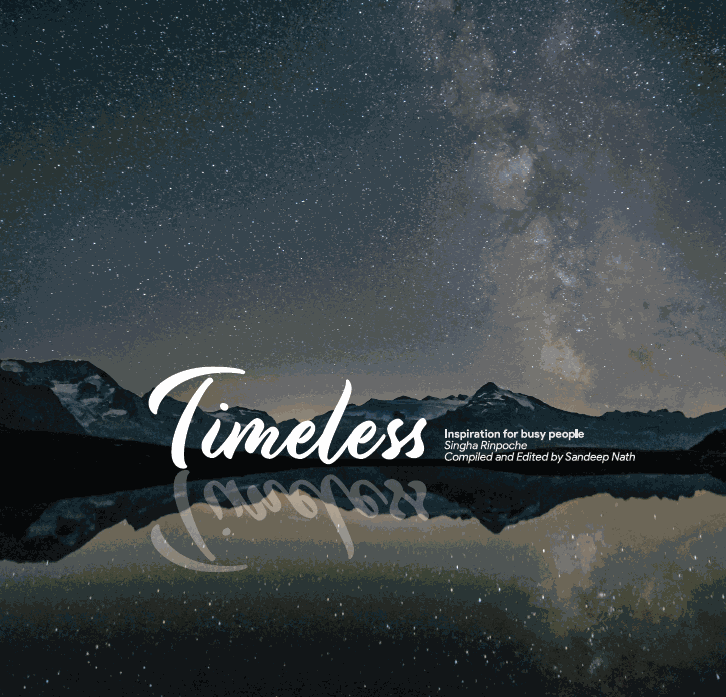 Timeless - Inspiration for busy people
By Singha Rinpoche
Edited by Sandeep Nath
Singha Rinpoche's FIRST book on Amazon is launched on 5 June 2022!
Timeless is a compilation of Singha Thekchen Namdrol Rinpoche's weekly teachings that expounds the wisdom of Lord Buddha, that has proved its universal relevance through ages. Singha Rinpoche's straightforward approach to integrating Dharma into our everyday lives is like a condensed pill designed to awaken the mind to the reality of itself and everything around it.

May this book help you unveil the Buddha nature within.
Get your Inspiration Now!
How to Get a Copy:
For devotees residing in Singapore, get your copy at the temple frontdesk counter @ 2 Beatty Lane Singapore 209945.
For devotees overseas, you may get a copy via Amazon at:
For e-book version, get a copy via Amazon.com at: https://www.amazon.com/dp/B0B2W1W6M3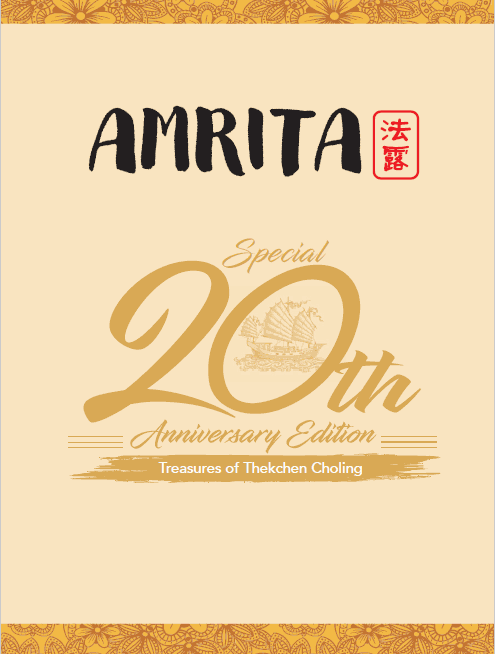 AMRITA 2021 Special 20th Anniversary Edition
In our special 20th Anniversary Amrita edition, we invite you to go on a journey with us to uncover the treasures in Thekchen Choling Singapore, and find out what the greatest treasure of all really is.
View & Download Amrita 2021 Yearbook Online now!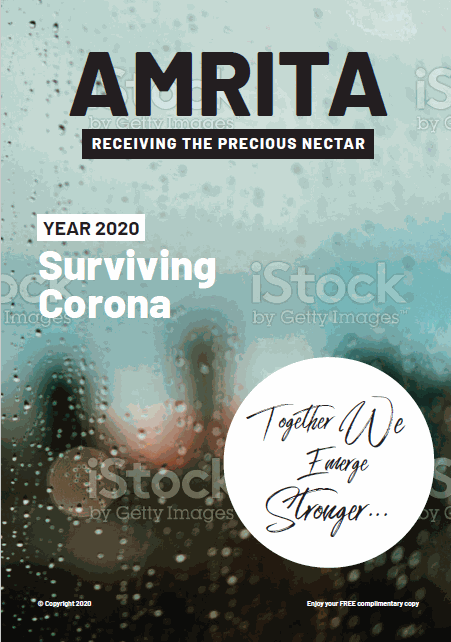 AMRITA - Receiving the Precious Nectar
In our first issue of Amrita (2020), uncover how Team Thekchen came together to support our devotees and community at large with prayers and other meaningful and innovative ways amidst the COVID-19 pandemic.

View Amrita Yearbook Online now:
Download Amrita Yearbook: