Vesak Prayer Festival
Celebrating Buddha's Universal Love


19 May to 2 Jun 2023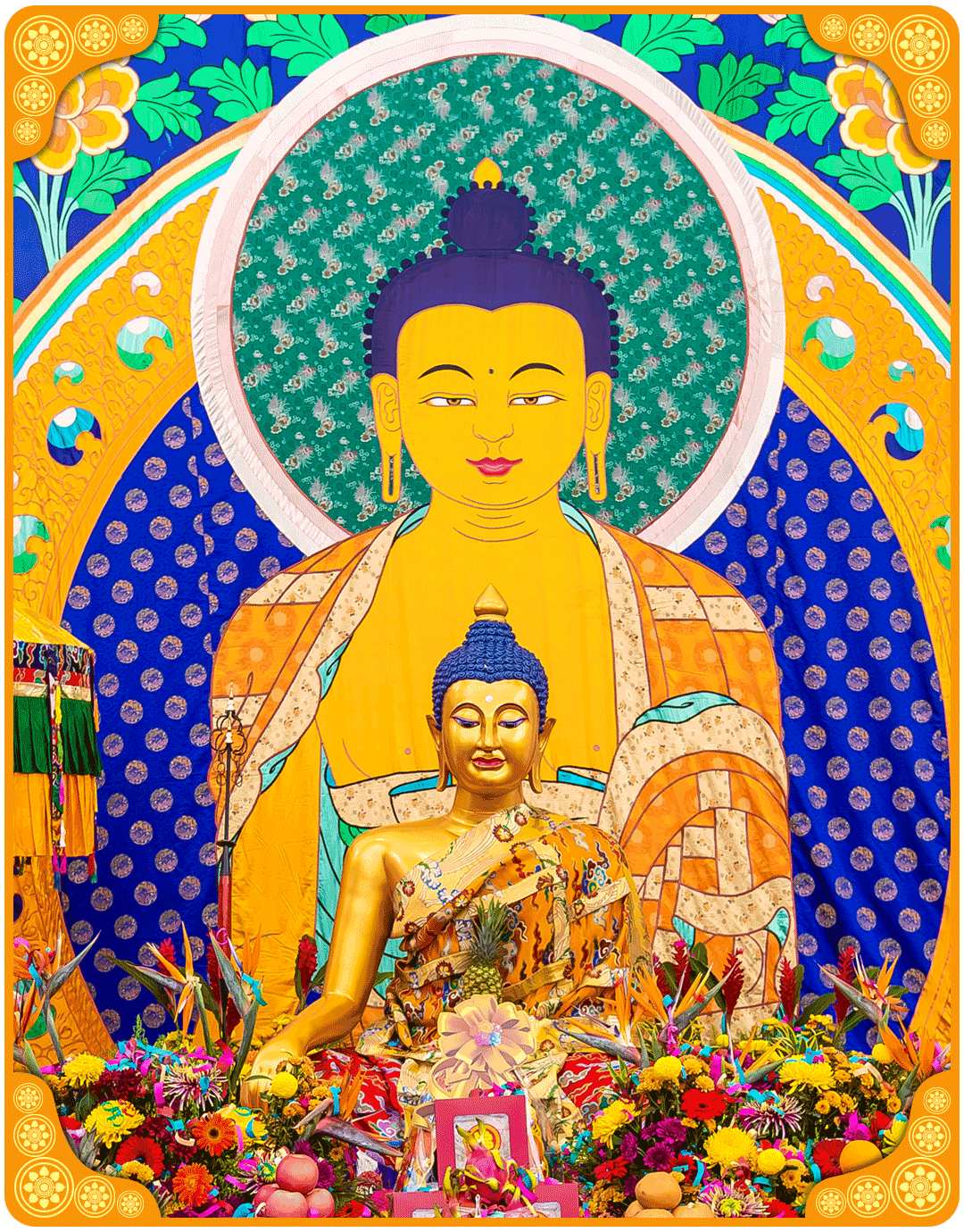 Celebrating the 2567th Vesak in the Buddhist Calendar*!
Vesak Day
is celebrated by Buddhists all over the world to commemorate the birth, enlightenment and Parinirvana of Lord Shakyamuni Buddha. The greatest inspiration we can derive from Buddha's life is the fact that he is an actual person from ancient India who showed us the way to enlightenment. He taught and exemplified the truth that love transcends all, stretching even beyond human beings. His love is boundless for everyone!
Thanks to your wonderful support last year, we have decided to bring back the special Animal Blessing Night on the eve of Vesak this year! Plus, come on Vesak Day to witness the unveiling of our Wish-Fulfilling Thangka in person and be inspired by the magnificent love of Shakyamuni Buddha!
Moreover, after three long years, we are finally able to bring back the tradition of the Vesak Family Carnival! Come with your family and friends to join in the fun! There're lots of games and exciting rides. Also, don't miss out on the delicious food prepared by our volunteers.
We hope to see you on 1-2 June!

*In accordance with Singapore Buddhist Federation
*按新加坡佛教总会所发布之佛历年份。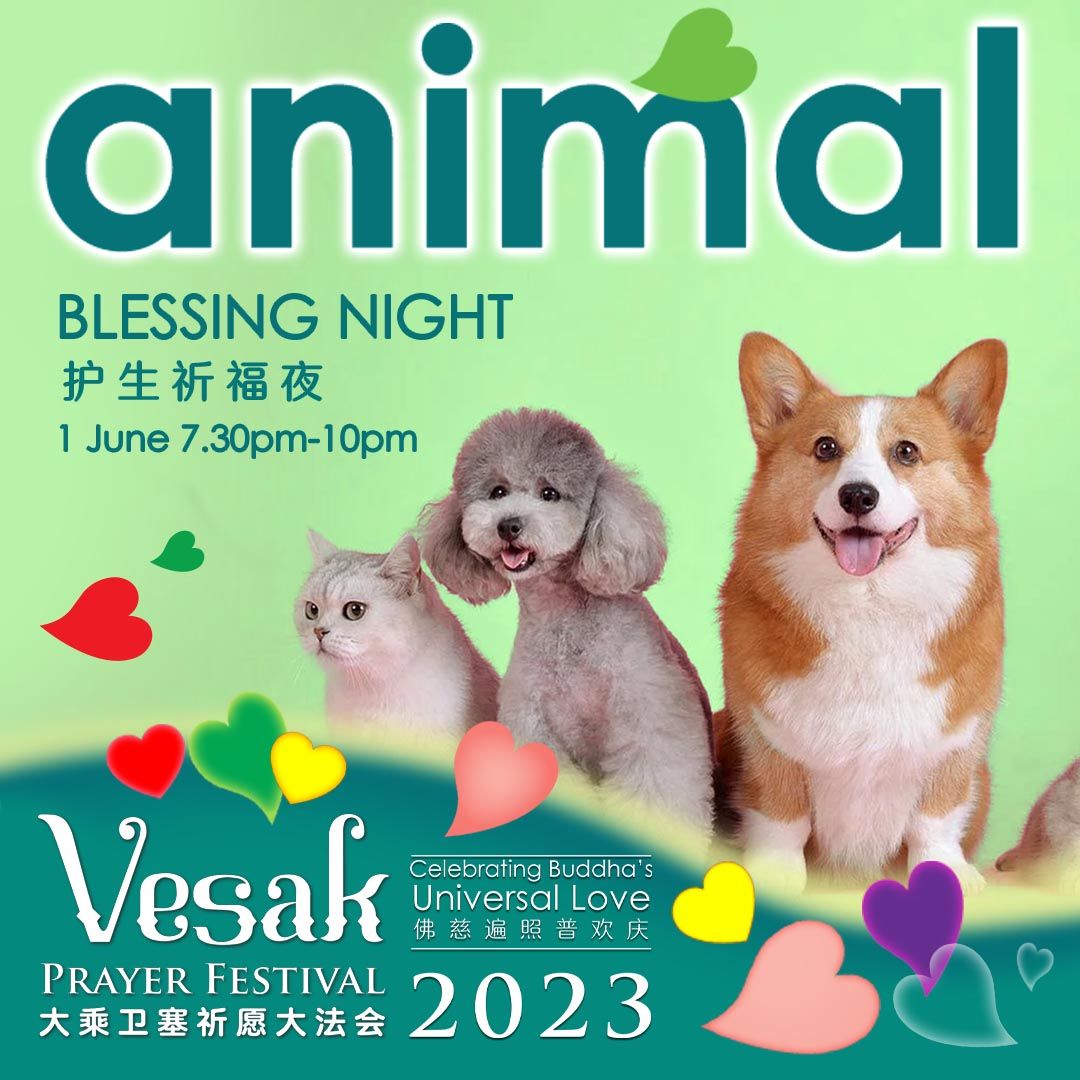 Bring Your Pets to Our Special Celebration on Vesak's Eve!
Date: 1 June 2023, Thu
Time: 7.30pm – 10.00pm
(Come any time in between!)

In Celebration of Buddha's Universal Love for all beings including animals, Thekchen Choling is organising our second Animal Blessing Night event on the eve of Vesak Day this year! There will be many fun-filled and interactive activities for you and your pet to enjoy!



We will also be giving away freebies such as pet food and more! All activities are free of charge. If you wish to express your appreciation for the event, you may make a freewill donation to our Animal Welfare Fund to support causes that improve the lives of the animals that we share this planet with.





Unveiling of Wish-Fulfilling Thangka


As an annual Vesak tradition, we will unveil the Shakyamuni Buddha Wish-fulfilling Thangka at Thekchen Choling with a boisterous ceremony on Vesak Day at 9.30am in the morning!

As we congregate to witness & revere the holy image of Buddha, let's celebrate our interconnectedness with all beings & our Buddha nature within! Do come early to get a good spot! See you there!




Vesak Family Carnival




Vesak Day, a day of fun and family bonding! There's something exciting for everyone to do on Vesak Day, from young to old. Join our Vesak Family Carnival, on 2 June 2023 at 2 Beatty Lane from 9am to 4.30pm! (Food stalls will operate from 10.30am to 4.30pm)

Come with your family and friends to relish the delicious food prepared by our volunteers, and don't miss out on the fun games and rides too! You may purchase the carnival coupons on-site on the actual day!




Merit Making Activities


With three major life events of Lord Buddha being associated with Vesak Day, it is no wonder that this holy day has a merit-multiplying effect! Seize the chance to gain mountains of merit by making offerings at our temple.

In addition, Shakyamuni Buddha Puja done on this day offers a great opportunity for us to receive immense blessings, please register here.




Refuge Ceremony and Teaching


On this auspicious occasion, Singha Rinpoche will also be granting a Refuge Ceremony at 2.00pm. If you are keen to take refuge in the Triple Gems, please register here.

Make your Vesak extra meaningful by reflecting on the preciousness of Buddha and his teachings. We invite you to join us in a Dharma teaching by Singha Rinpoche on this special day with the theme of 'Buddha & You' at 3.00pm.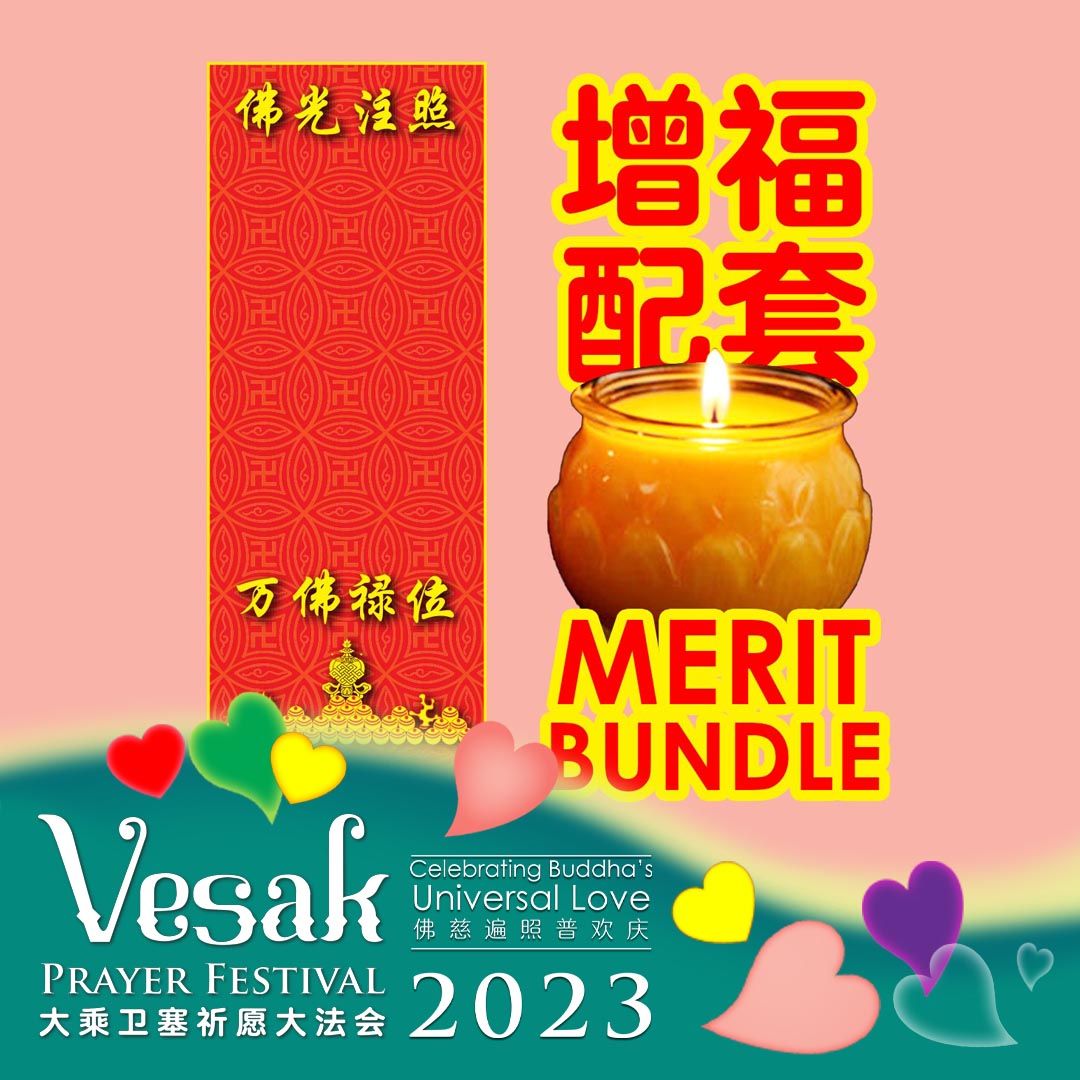 Gain Merits and Support Animal Welfare!
Have a meritorious Vesak by making offerings through our Special Merit Bundle! Each bundle comes with a light offering in the month of Vesak Day and a merit increasing tablet to bring you good fortune, and a $10 donation to our Animal Welfare Fund for you to create the cause for health and longevity through the virtuous deed of animal protection - protecting sentient beings from fear!

Animal protection goes beyond animal liberation. It includes keeping strays safely off the streets, ensuring food is always avaliable, preventing untimely deaths, and preserving the environment in which they live in. All donations to our animal welfare fund support animal and environmental groups in Singapore and abroad. We advocate animal liberation with a difference!

Period of Offering: 26/5/2023 - 2/6/2023
Closing Date: 1/6/2023, 8am
Vesak 2022 Closing Video (1) - Animal Blessing and Prayer Ceremony
Vesak 2022 Closing Video (2) - Our Happy Vesak Day, It's Been Awhile!
Vesak Day Message by Singha Rinpoche 2022