Qing Ming is a time for us to remember and pay respect to our ancestors and dearly depart.
Let us learn to remember and practice repaying the kindness of our dearly departed ones,
by participating in the memorial services and dedicating merit to our loved ones.

YEAR 2020
Qing Ming as Family Bonding
Is it necessary to carry on the culture of participating in traditional festivals?
How does Buddhism understand family life and companionship?
Everything can be an attachments, and in Samsara, nothing really works.
Understanding these in the right view, we can truly understand and feel ourselves, thus develop true realization from our practices.

"I am not familiar with the rites"
Many younger generation finds it hard to catch up with the requirement of the chanting rites. Many are foreign to the culture or unfamiliar with the prayers. It is very important for us to share with you that these should not stop you from stepping up and finding out more with us. With our qualified Sangha and many seniors who are always ready to help answer your query, come spend time with us as we find both understanding and personal meaning in the prayers, chanting and rites.

These prayers brings about many benefits. You dedicate and help your ancestors, bless your family, your children and their offspring, brings about great relieve to countless sentient beings etc.

Uncle Douglas
~ a long time Disciple and Mentoring Senior of Chinese Chanting Class

Remembering Qing Ming

The Qing Ming Festival may be a traditional Chinese festival, deeply rooted in the Chinese culture, but it is not just an occasion where we give reverence to own ancestors. It is also a time where we dedicate pray for our loved ones who has passed on, our remembering and sharing our love for karmic-ally linked linked beings. Come join us as we perform both Tibetan and Chinese trans-migratory prayers for all sentient beings.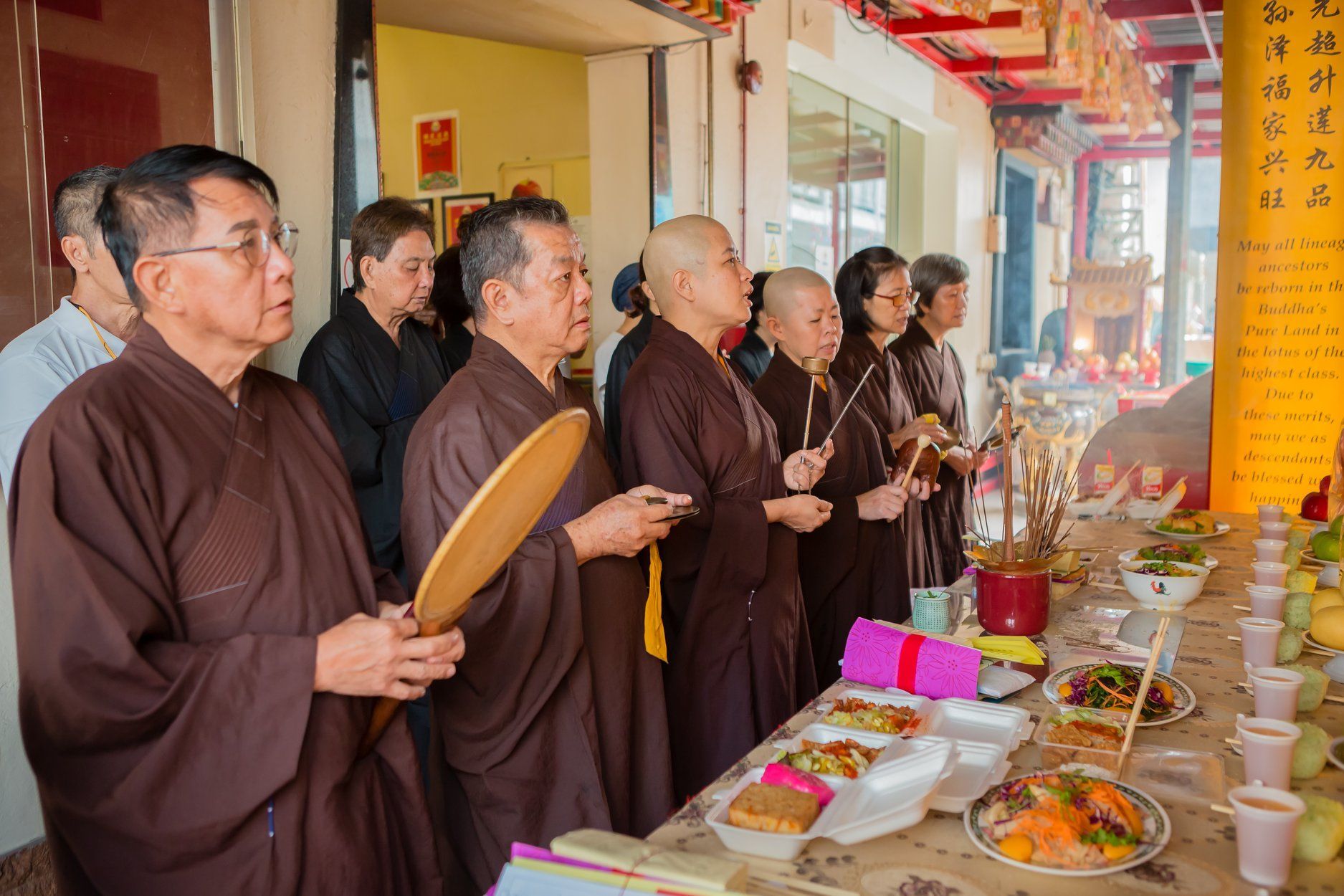 Opening of Qing Ming
Invocation to Buddhas and Bodhisattvas, followed by recitation of 88 Buddhas Sutra & Amitabha Sutra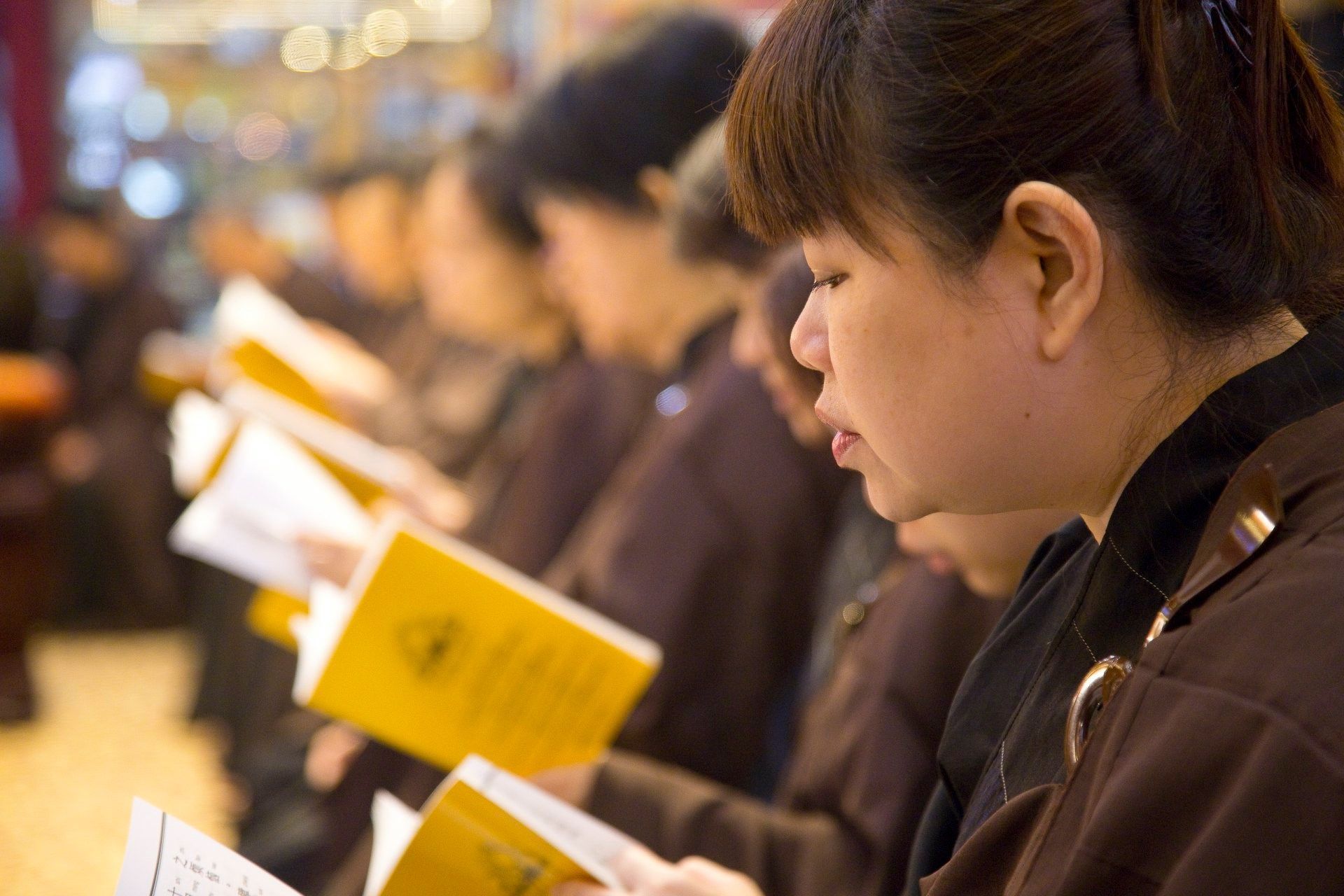 Great Confession Sutra
The merits of reciting this Sutra is immeasurable. Join us on 29/3, 31/3 & 2/4 as we recite this Sutra in One Voice and Sincere Prayers
Dharma Teaching

Learn how to liberate yourself, your family and karmic creditors, by practicing Dharma in your real life.

Medicine Buddha Puja

Great purification of the Vajrayana Long Medicine Buddha Puja (Menla Jangwa) led by our qualified resident Sangha.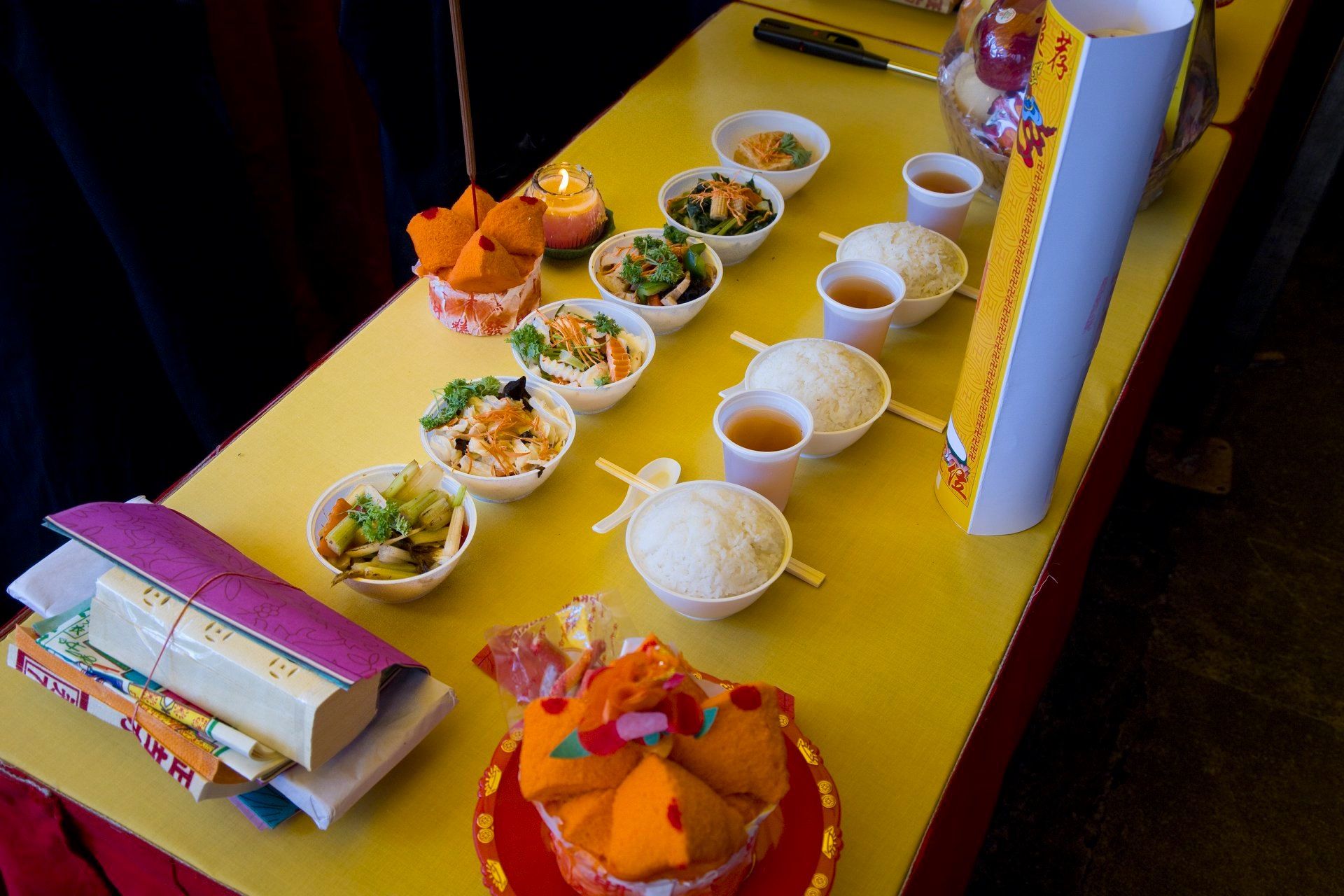 普渡无主孤魂席位
Bountiful Food Charity to
Wandering Spirits

Hoping you can do more for the wandering spirit this Qing Ming Festival? Join us in offering tables of charity offering!
Inquire with our staff today!