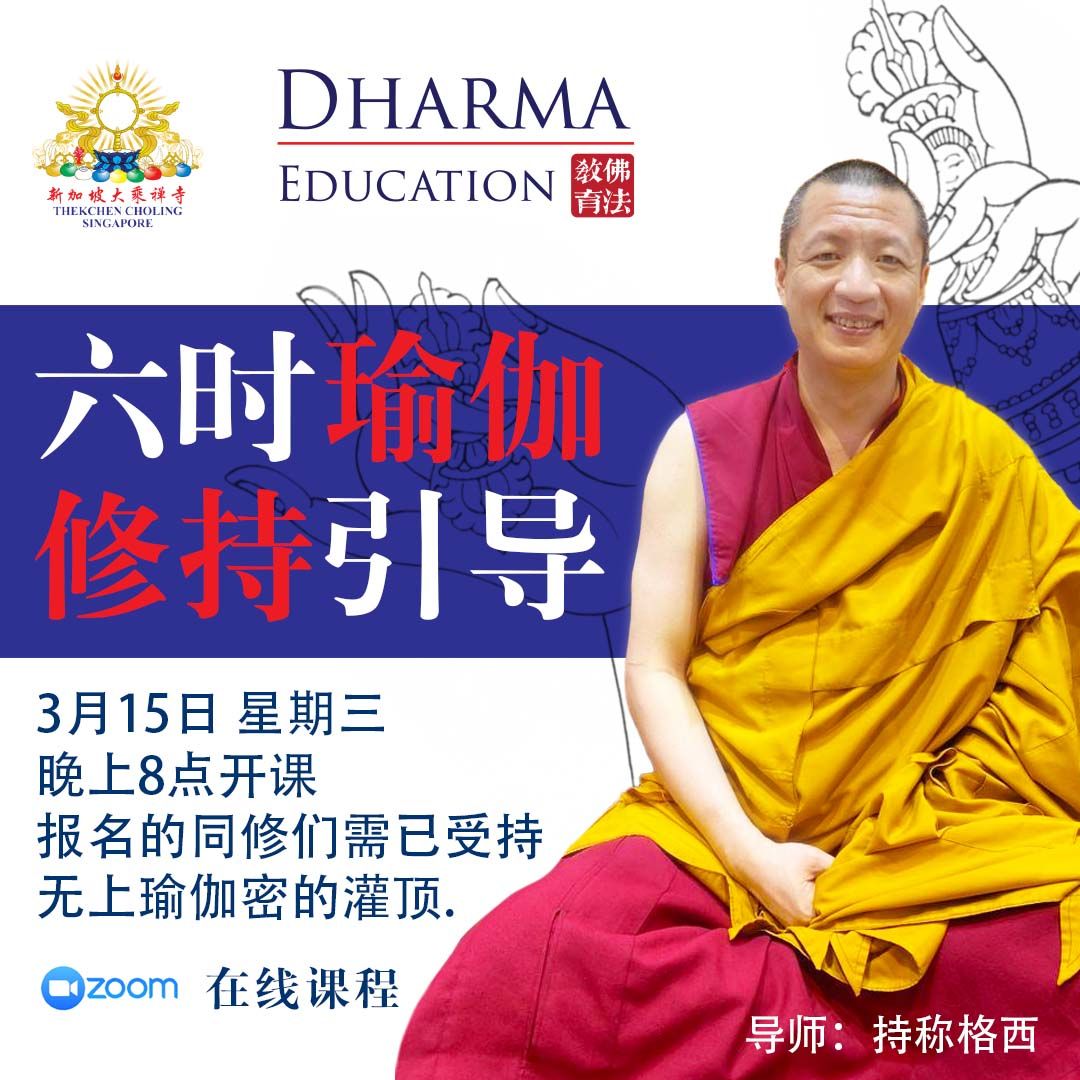 【六时瑜伽】

本寺欣喜宣布,持称格西慈悲允诺为密乘戒受持者开课讲解 【六时瑜伽】(或称《六座上师瑜伽修法》Six-Session Guru Yoga)的内容与修持方法。报名的同修需已受持无上瑜伽密的灌顶。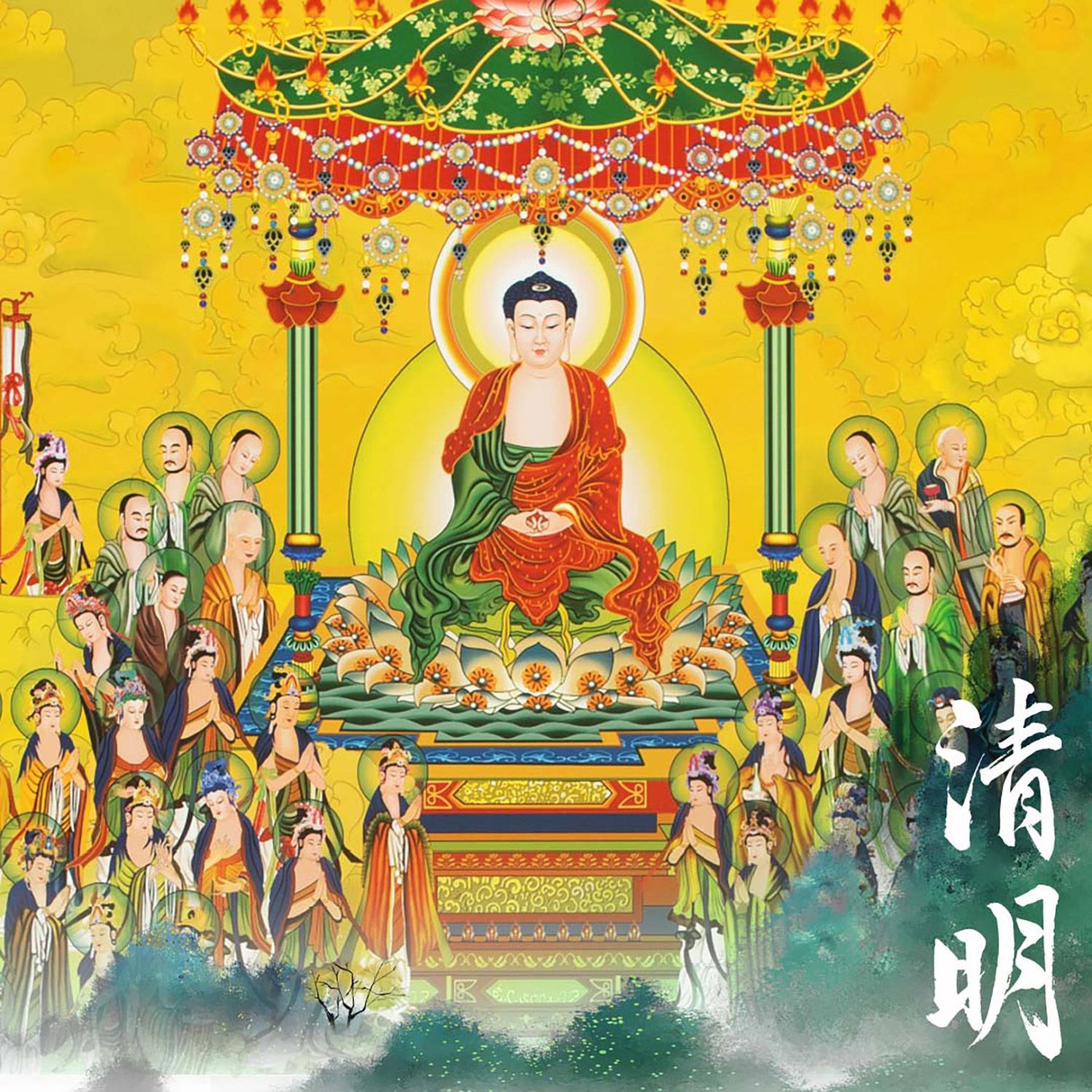 Qing Ming Festival 2023
Qing Ming is a deeply rooted Chinese tradition where we express filial piety by dedicating prayers to ancestors and the dearly departed. As Buddhist teachings also recall how all beings have once been either our father or our mother in the numberless eons, let us also share love and merits with those who are karmically linked to us during this season of remembrance.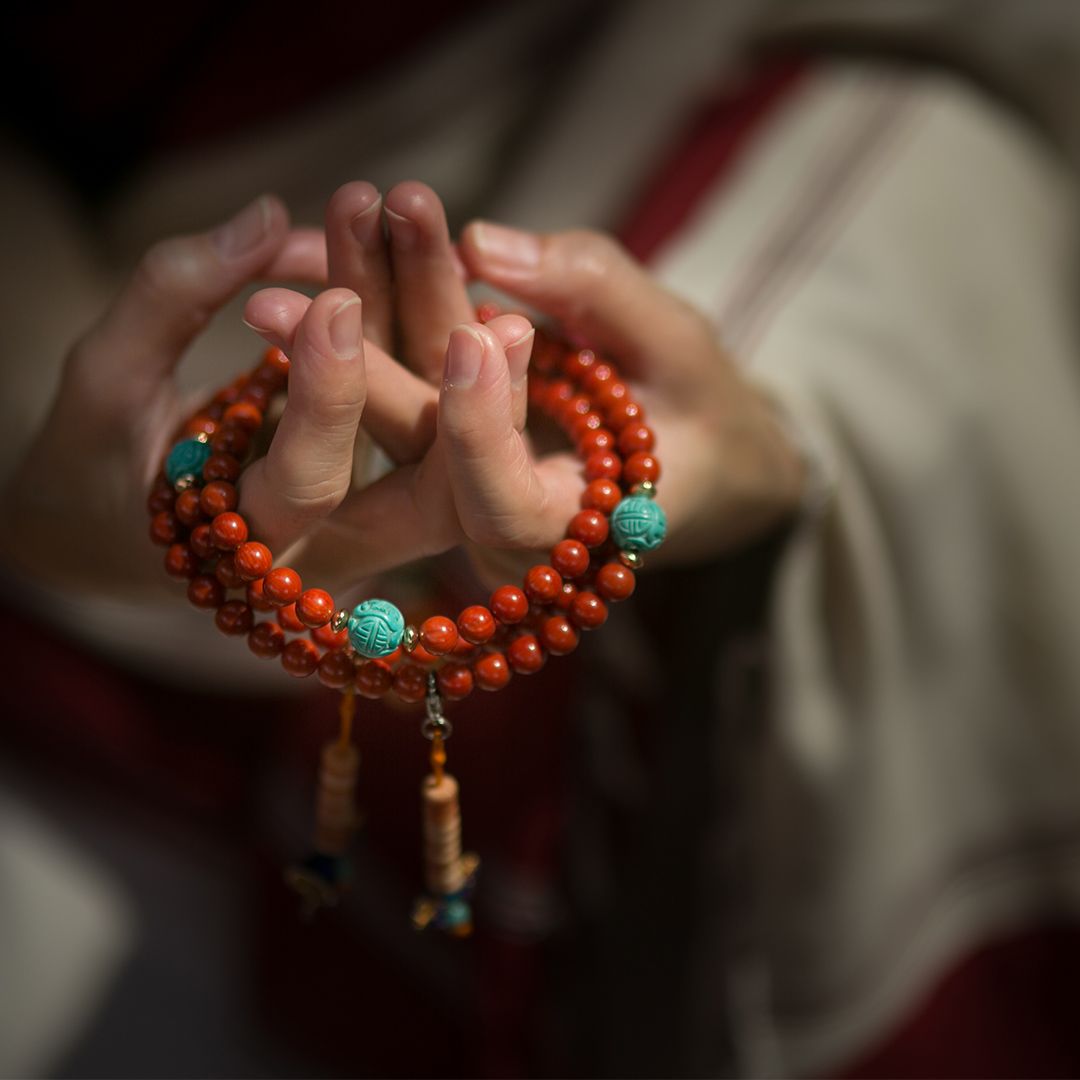 Join Us for Our Weekly Teaching!
We warmly welcome all friends old and new to visit us and receive the precious nectar of Dharma!
The teaching will also be streamed live via YouTube and FB.
If you have any questions for Rinpoche, you may submit to us via this link: https://tinyurl.com/askRinpocheQ


Dharma Teaching (English)
Every Thursday, 8pm

Dharma Teaching (Chinese)
Every Friday, 8pm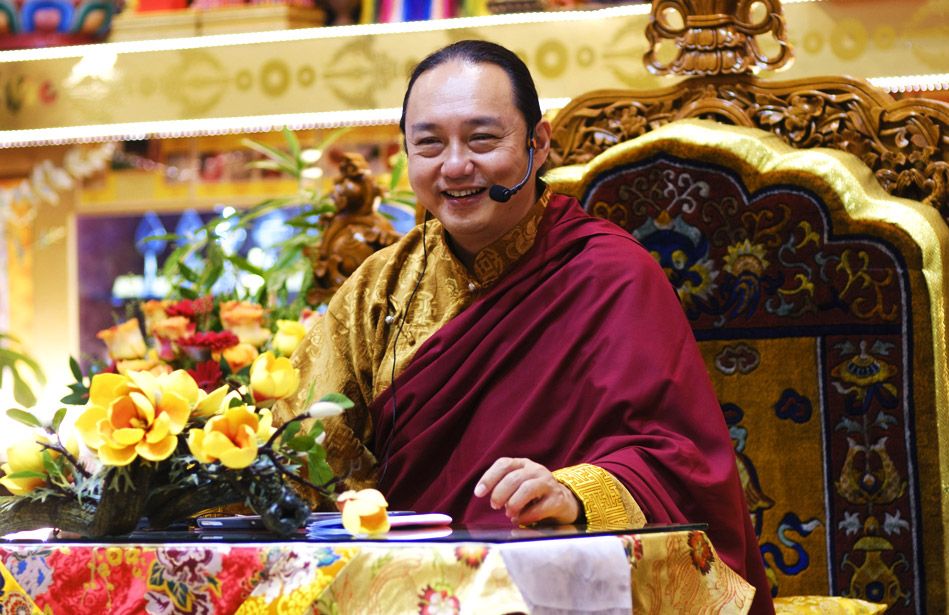 Check out our social media channels below: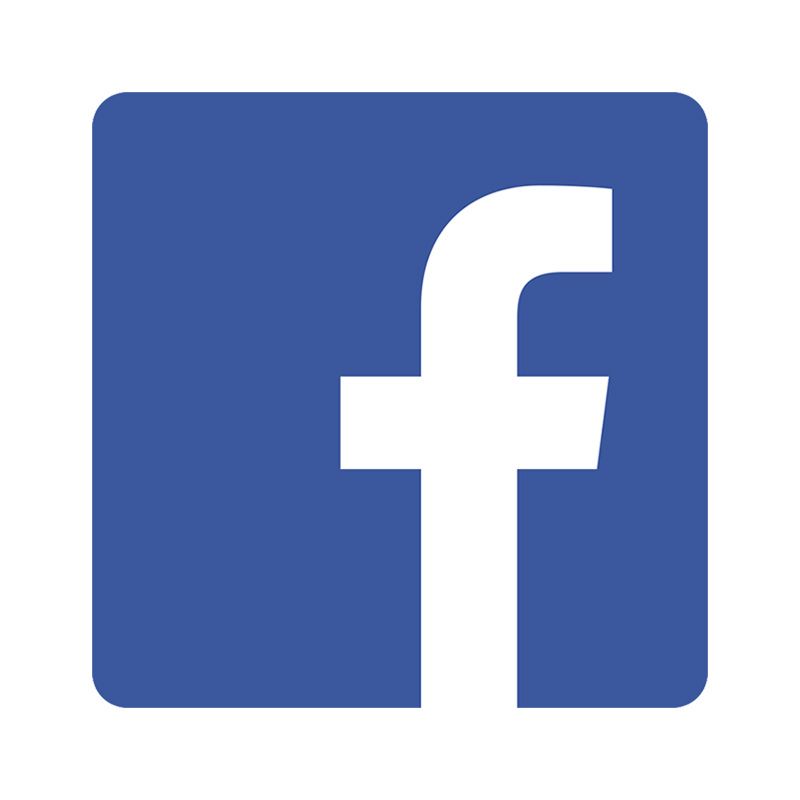 Facebook

Like & Follow us on Facebook
@ThekchenCholing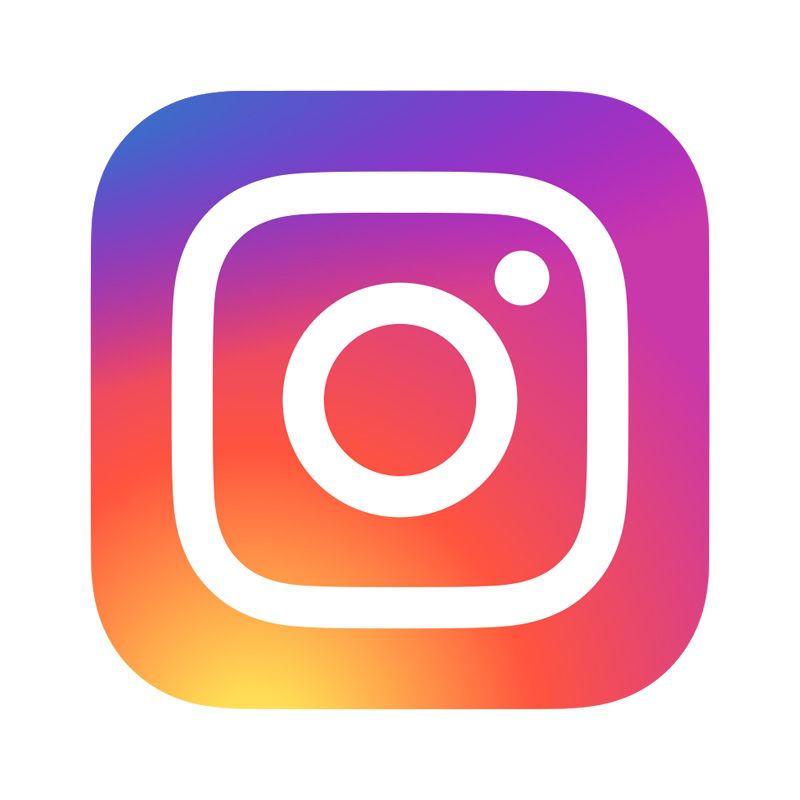 Instagram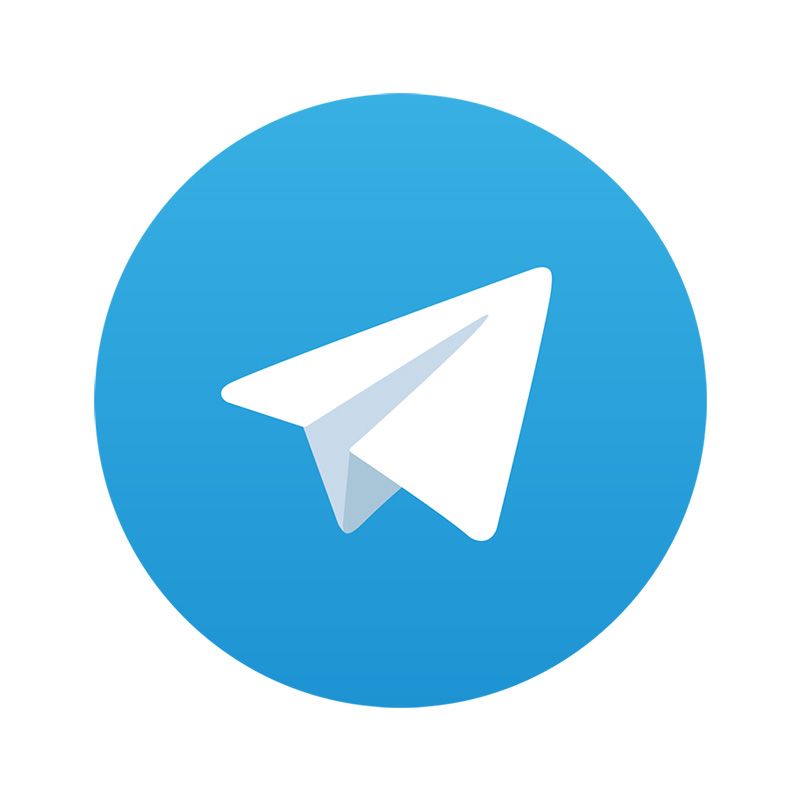 Telegram

Follow our Telegram
@Tcclinfochannel for event updates
List of Features
Add a great slogan
Change Icons
Click on the icon to adapt it to your feature
Duplicate
Duplicate blocks to add more features.
Delete Blocks
Select and delete blocks to remove some features.
Second List
Add a great slogan
Great Value
Tell features the visitor would like to know, not what you'd like to say.
Change Background
From the main container, you can change the background to highlight features.
Sample images
All these icons are licensed under creative commons so that you can use them.