Pujas are Buddhist ceremonies or rituals that involve prayers and offerings to Buddhas and Bodhisattvas to request for their blessings, guidance, protection, and help. Pujas can be performed at various occasions in one's life including auspicious occasions like welcoming a new birth, moving into new residents or office, beginning of a new marriage and so on. On the other hand, when one is facing challenges in life in terms of health, wealth, career and relationship, these prayers can help in removing the multiple obstacles one is facing. You may consult Rinpoche during Saturday's private audience sessions for advice on which puja to perform.
Thekchen Choling has different pujas for different purposes. This includes: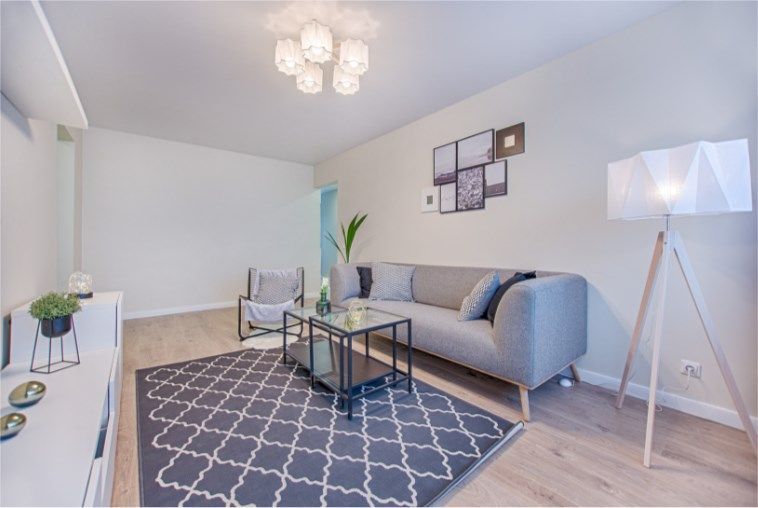 HOUSE AND OFFICE BLESSINGS
These pujas generate positive energy and create a harmonious environment for occupants and all around to benefit.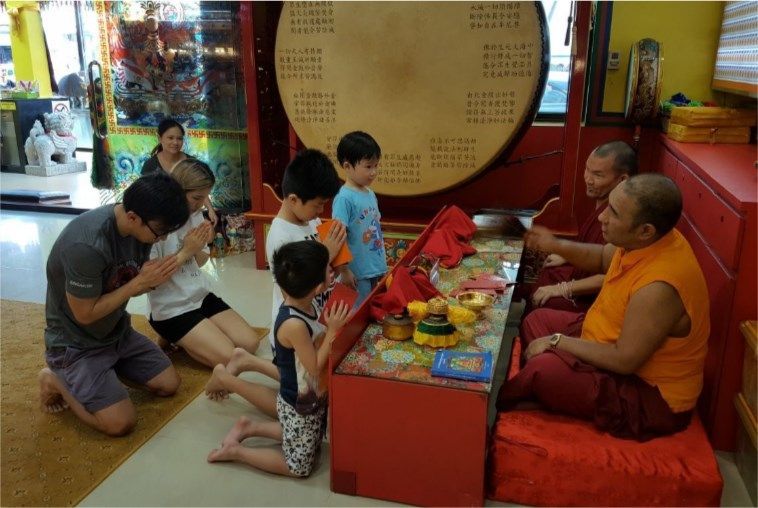 NEWBORN BLESSINGS
The Buddha taught that every human rebirth is rare and precious. Newborn blessings can be done to generate auspicious conditions to strengthen family ties and for the baby to grow up healthy and happy. This also creates a link between the baby and Buddhadharma at an early stage, planting invaluable seeds for wisdom and compassion to ripen in future.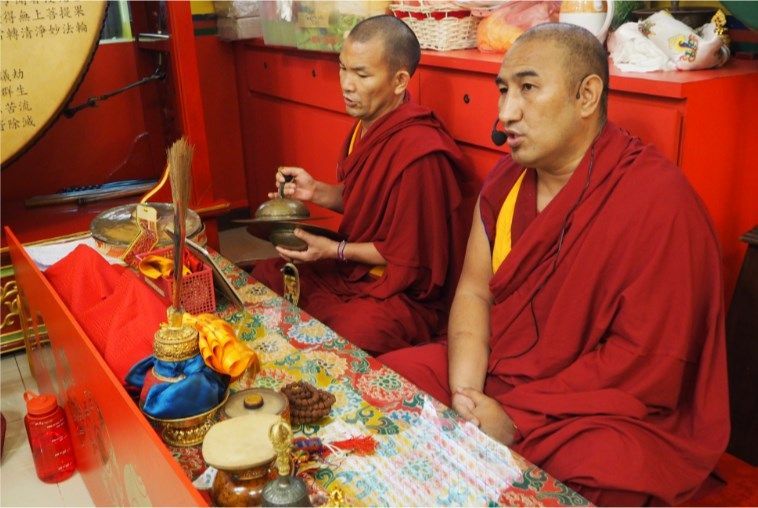 PUJA FOR PURIFYING NEGATIVE CONDITIONS
We go through various ups and downs in life and sometimes, it feels like we need some help to tide us through the difficulties. Pujas are a way of requesting for help and blessings from divine beings, not only to purify negative situations but also awaken auspicious conditions. These pujas are specifically tailored to one's needs and conditions upon audience with Rinpoche.