"An Online Retreat Like No Other"
Date: 20 & 21 June 2020 (Sat & Sun)
Time: 0730hrs - 1730 hrs SGT

Mark your calendar now!

*Please note: This is an Online Retreat. In the event when the CB is lifted, GBC will be held in Thekchen Choling Singapore's Main Prayer Hall. We will inform further details to all registered participants nearer the retreat date. Thank you.*

"For anyone, Man or Woman, who has faith in me, I, the Lotus-Born, have never departed - I sleep on their threshold."


Guru Rinpoche

100,000 Grand Guru Bumtsog Ceremony
-Accumulating 100,000 Offerings Contribution of Tsog Prayers-
Why practice 100,000 Bumtsog Offering?
Guru Bumtsog Ceremony is also known as the invocation of blessing from Guru Rinpoche. This is one of the highest forms of prayer to Guru Rinpoche to transform us and our surroundings. It helps to transform any anger or impure thoughts we might have and also purify the space we are living in.

Many great lamas perform Guru Bumtsog Ceremony to prevent any wars and epidemics from happening. Practitioners gather to meditate, making offerings, and ritually feast together to accumulate vast amount of merits to overcome any life-threatening obstacles we might face and accumulate wisdom to aid us in our path to Enlightenment.
A Special Message from Rinpoche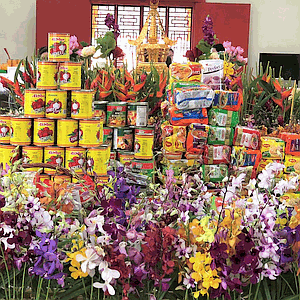 TSOG OFFERING


In Vajrayana tradition, the offering of Tsog is one of the most profound ways of purification and creating positive conditions during the retreat.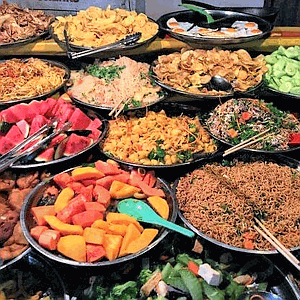 THANKSGIVING MEAL OFFERING


Offer Thanksgiving Meal-Offering for Rinpoche, Sanghas & Broadcasting Team during this special Online Retreat.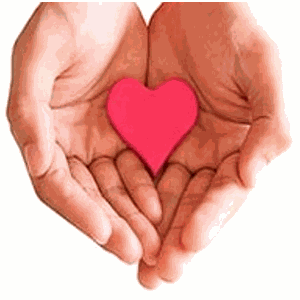 DONATE TO THE EVENT


Make donations towards the operation of this online Guru Bumtsog Ceremony. Your generous donation helps to make this event better every year!


THROWBACK 2019 GR RETREAT



"I am present in front of anyone who has faith in me, just as the moon casts its reflection, effortlessly, in any vessel filled with water."


Guru Rinpoche