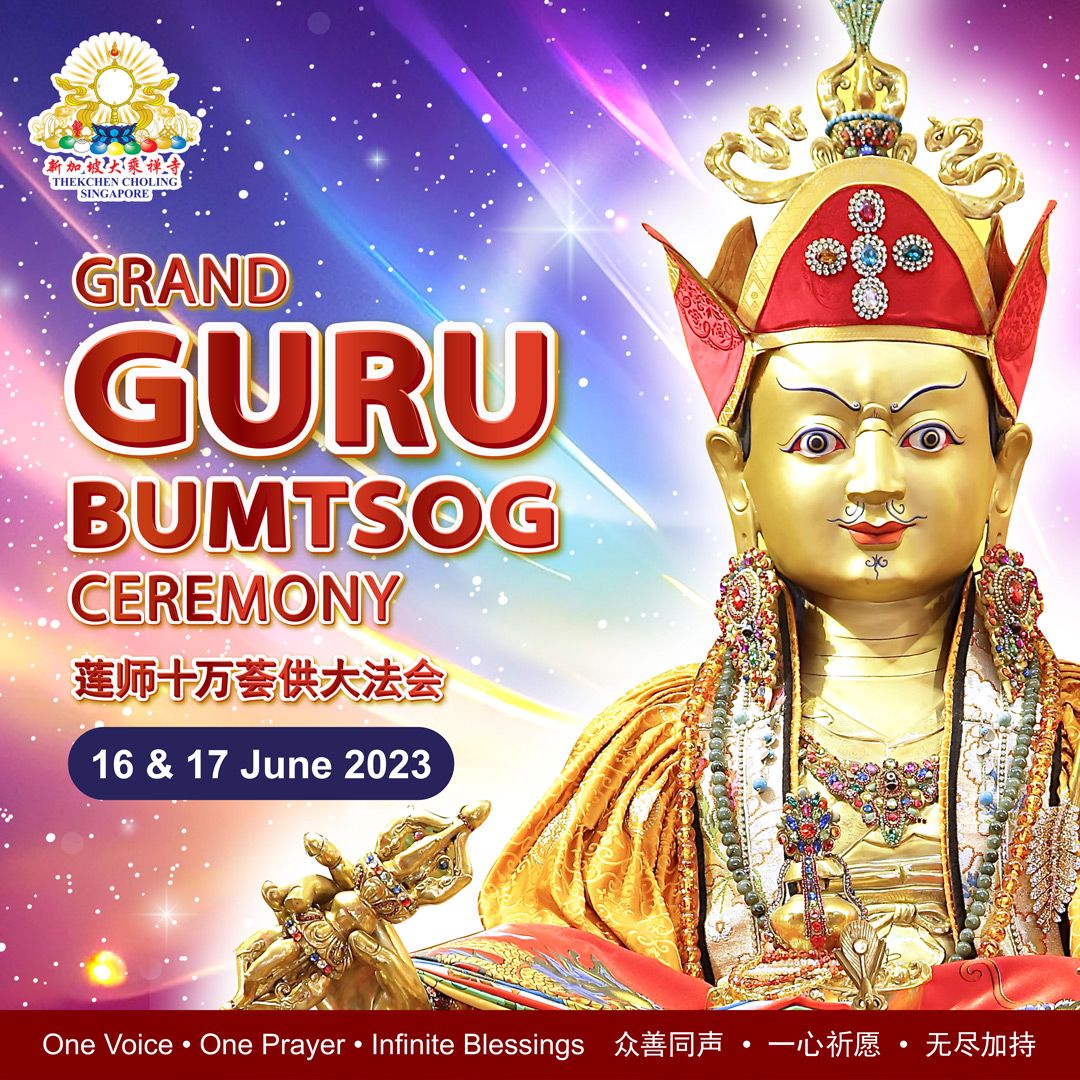 Grand Guru Bumtsog Ceremony
One Voice. One Prayer. Infinite Blessings
16th to 17th June 2023 @ Thekchen Choling Melaka


Amassing 100,000 Tsog and Prayers to Guru Rinpoche!
Guru Bumtsog Ceremony is also known as the invocation of blessing from Guru Rinpoche. This is one of the highest forms of prayer to Guru Rinpoche to transform us and our surroundings. It helps to transform any anger or impure thoughts we might have and also purify the space we are living in.
Many great Lamas perform Guru Bumtsog Ceremony to prevent any wars and calamities from happening. Practitioners gather to meditate, making offerings, and ritually feast together to accumulate vast amount of merits to overcome any life-threatening obstacles we might face and accumulate wisdom to aid us in our path to Enlightenment.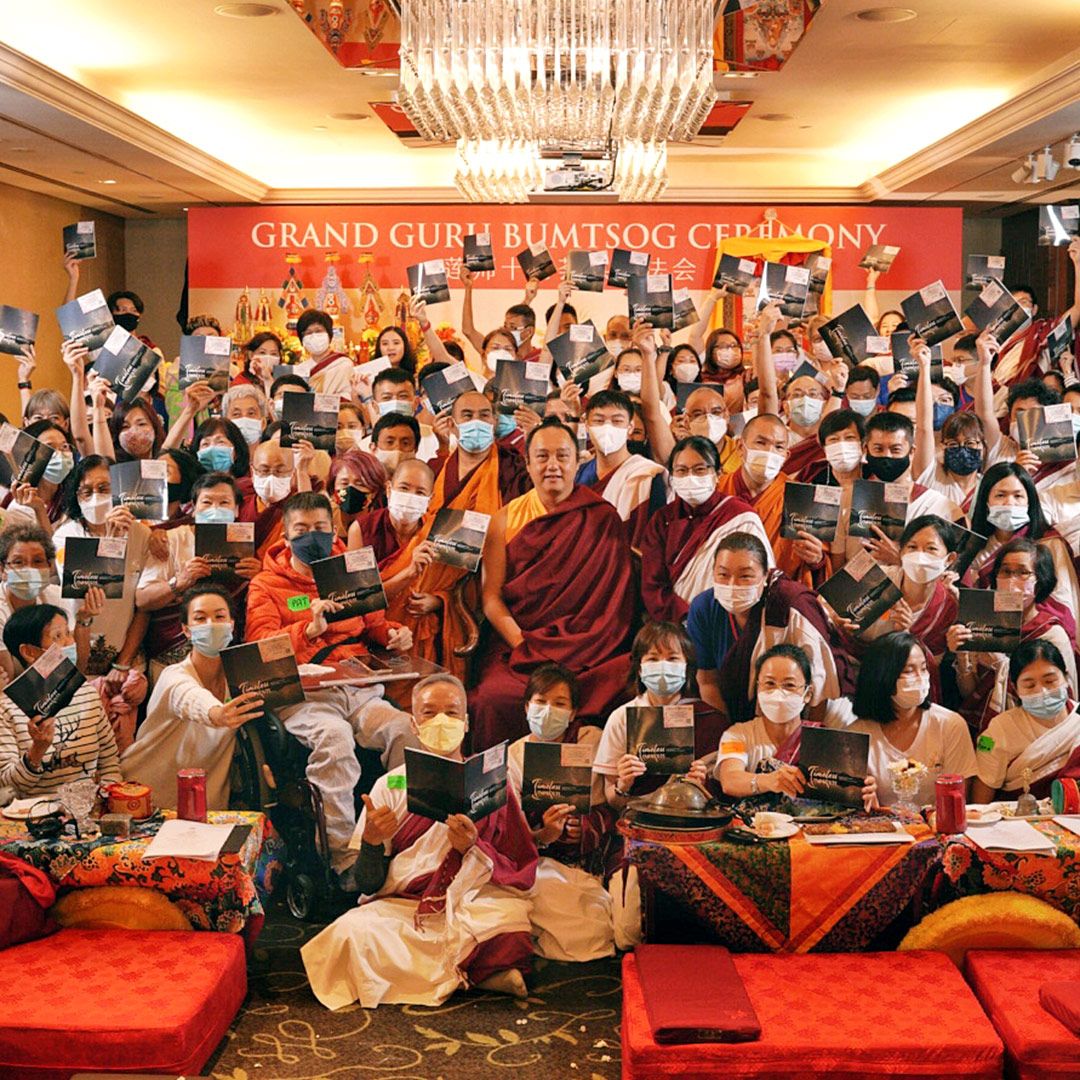 Practice together as a Dharma community
Come experience the blessings of Guru Rinpoche live at our physical venue and online! This year, he event will be held at Thekchen Choling Melaka, where we can pray and receive teachings as a community with our dearest Dharma family from Malaysia and many parts of the world! This will surely be an epic family reunion that we have been anticipating for a long time!

Why wait? Be a part of a million voices and receive infinite blessings from Guru Rinpoche. Grab your ticket now to experience the power of prayers and blessings!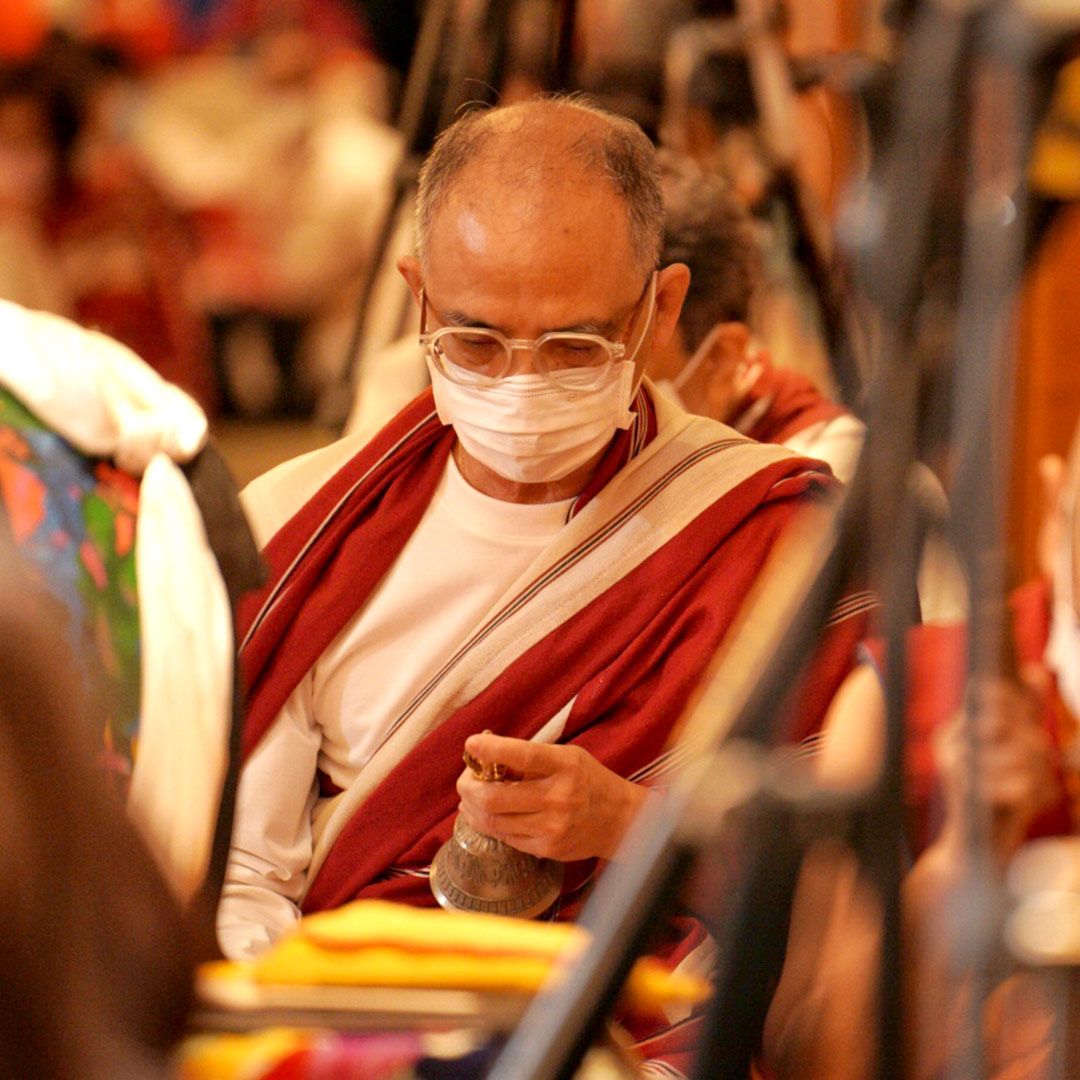 Deepen your connection with Guru Rinpoche

Guru Rinpoche always there for everyone, including you and me. Many have felt the presence of his blessings during past years of Guru Bumtsog, and cried after feeling the strong energy and love. We encourage all to come together to generate the faith and devotion to him, keeping the flame of hope alive that we can transcend our old self through the practice of Guru Bumtsong!

Doesn't matter where you are, as long as you have the heart to connect with Guru Rinpoche, we want you to join us in this event!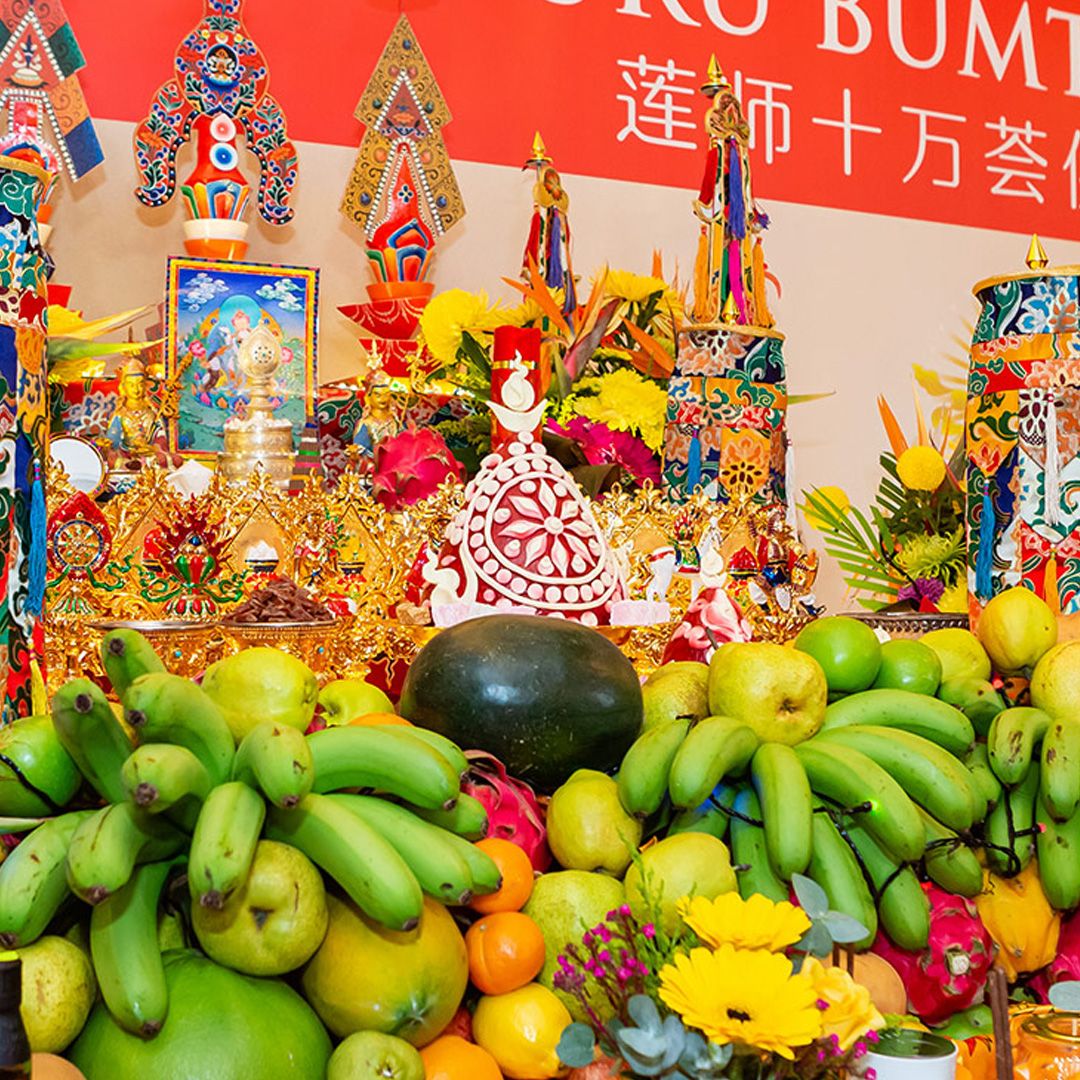 Offer Tsog for a great wealth of benefits

Making offerings is an important part of our Buddhist practice, as it will help us to gather a collection of merits for success in our spiritual and worldly aspirations. We strongly encourage our participants to offer Tsog as part of the 100,000 Tsog offering to request Guru Rinpoche for his swift and powerful protection and blessings!

The offering of Tsog on this special occasion not only helps us in gaining vast merits, it is also helpful in purifying obstacles, obscurations and negativities that hinder our path to enlightenment.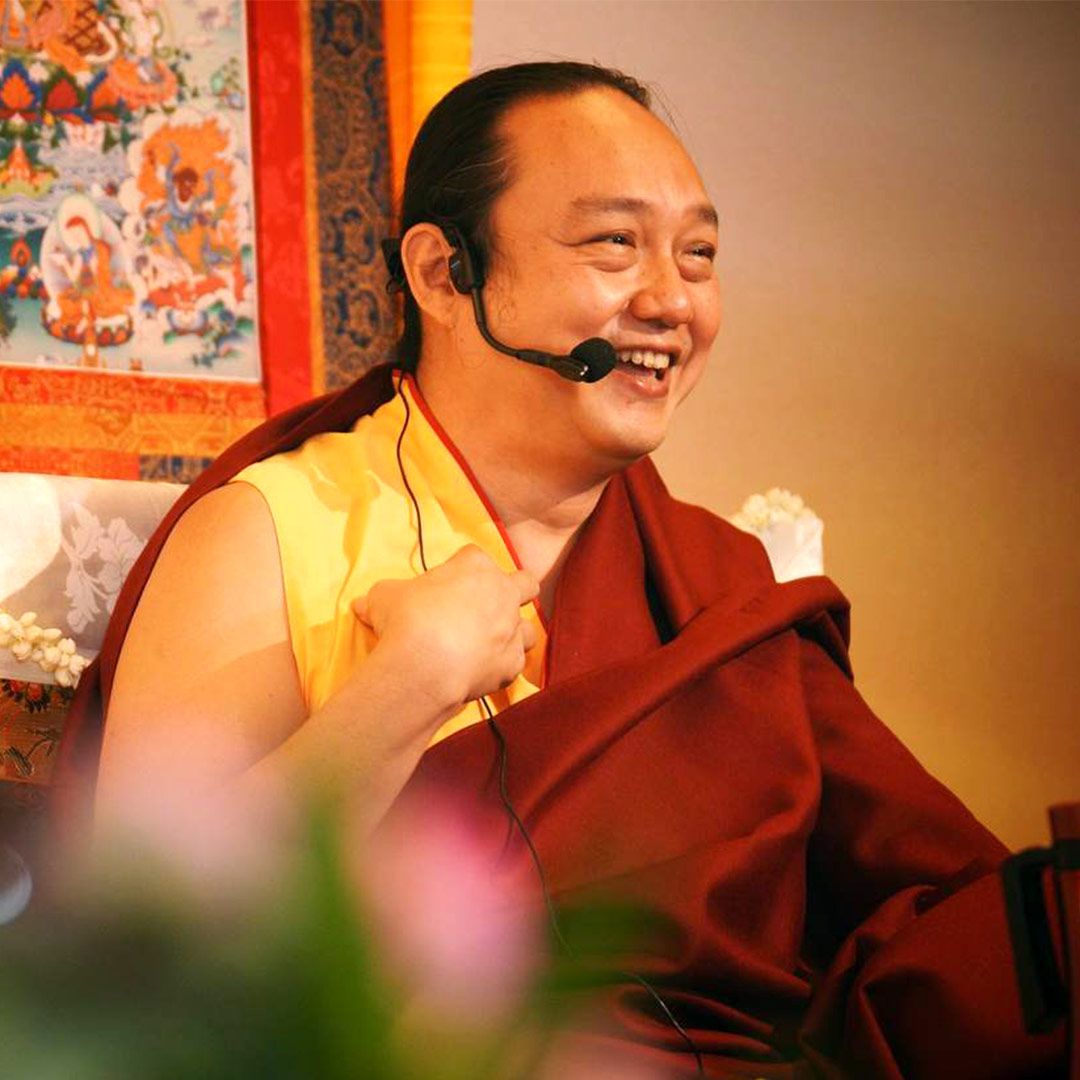 Receive precious heart teachings
Our Guru, Singha Rinpoche, will be giving teachings throughout the Grand Guru Bumtsog Ceremony. As Buddhists, we attend teachings to gain wisdom to overcome our ignorant minds as we journey on our path to enlightenment. Something special about receiving teachings in a retreat setting is that it allows us the time and space contemplate and immerse ourselves in Dharma.

Various topics relating to Vajrayana and Guru Rinpoche will be taught. Come and listen to our Guru's teachings live and online to receive the precious nectar of wisdom!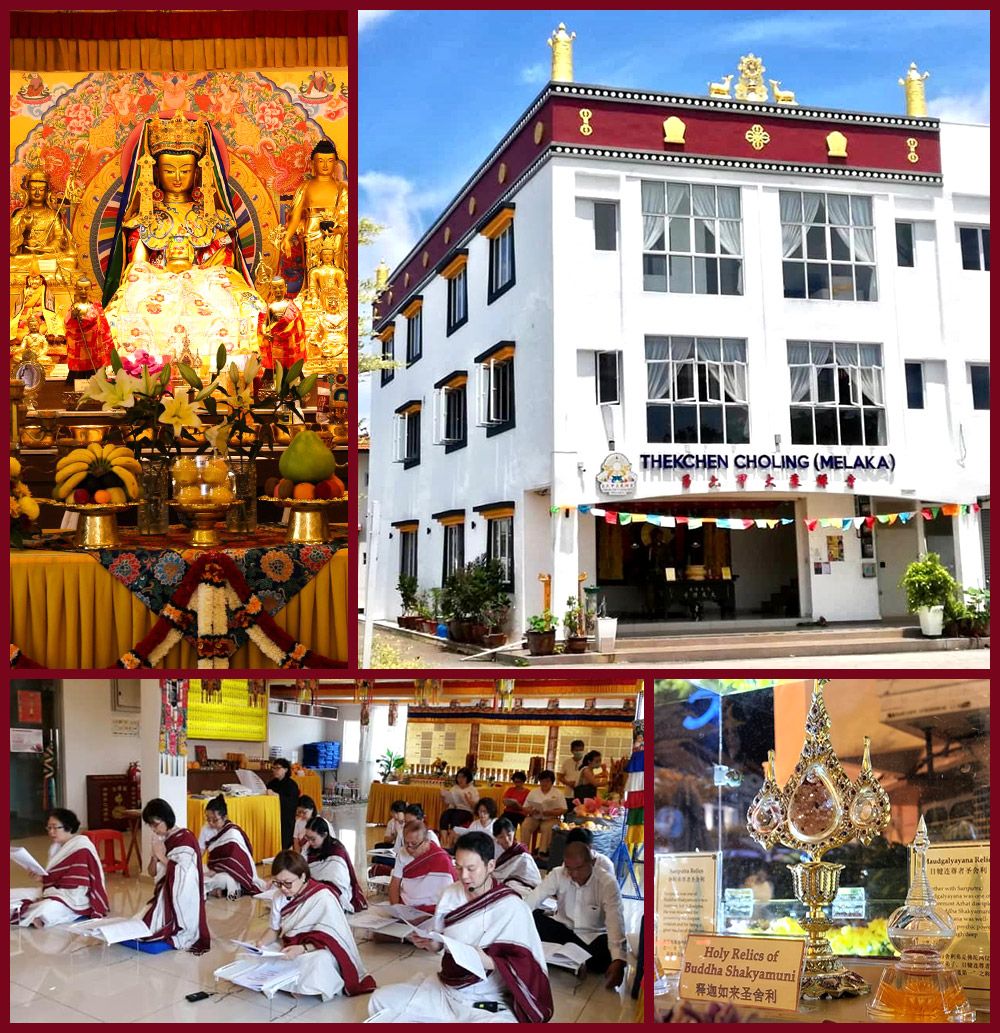 Thekchen Choling Melaka
Thekchen Choling Melaka is a Vajrayana Temple that was founded in October 2012 by Singha Rimpoche upon the requests of students and disciples residing in Malaysia.

Thekchen Choling Melaka is a spiritual haven that provides Buddhists with an understanding of Buddha's 84,000 holy teachings through Dharma teachings and discussions, the temple aims to inculcate the Buddhist perspective of living a meaningful life. The temple regularly conducts courses, group practices and outreach activities to benefit the local community.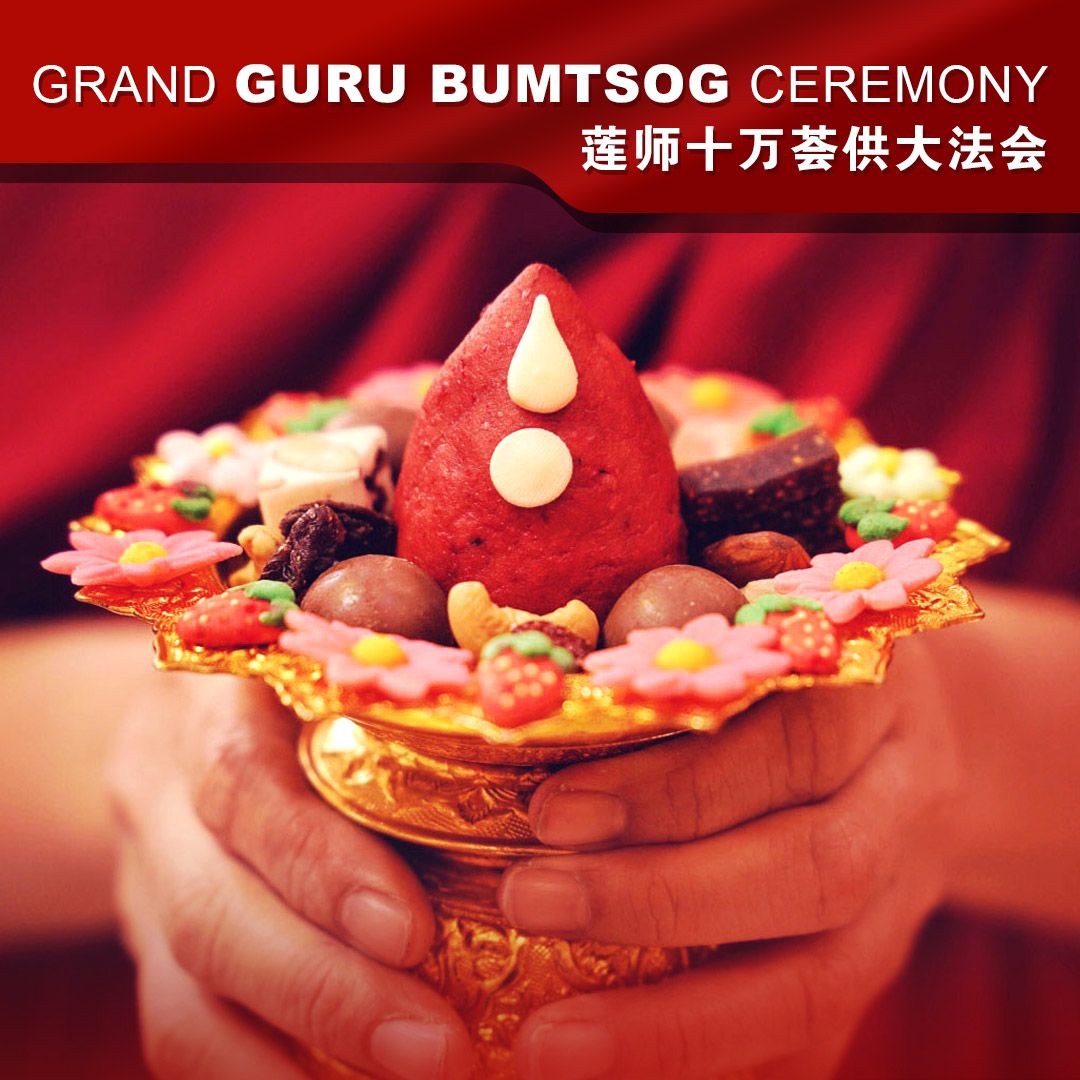 Tsog Offering
Offering Tsog helps us to accumulate merits quickly and purify negative karma, bringing a multifold of benefits.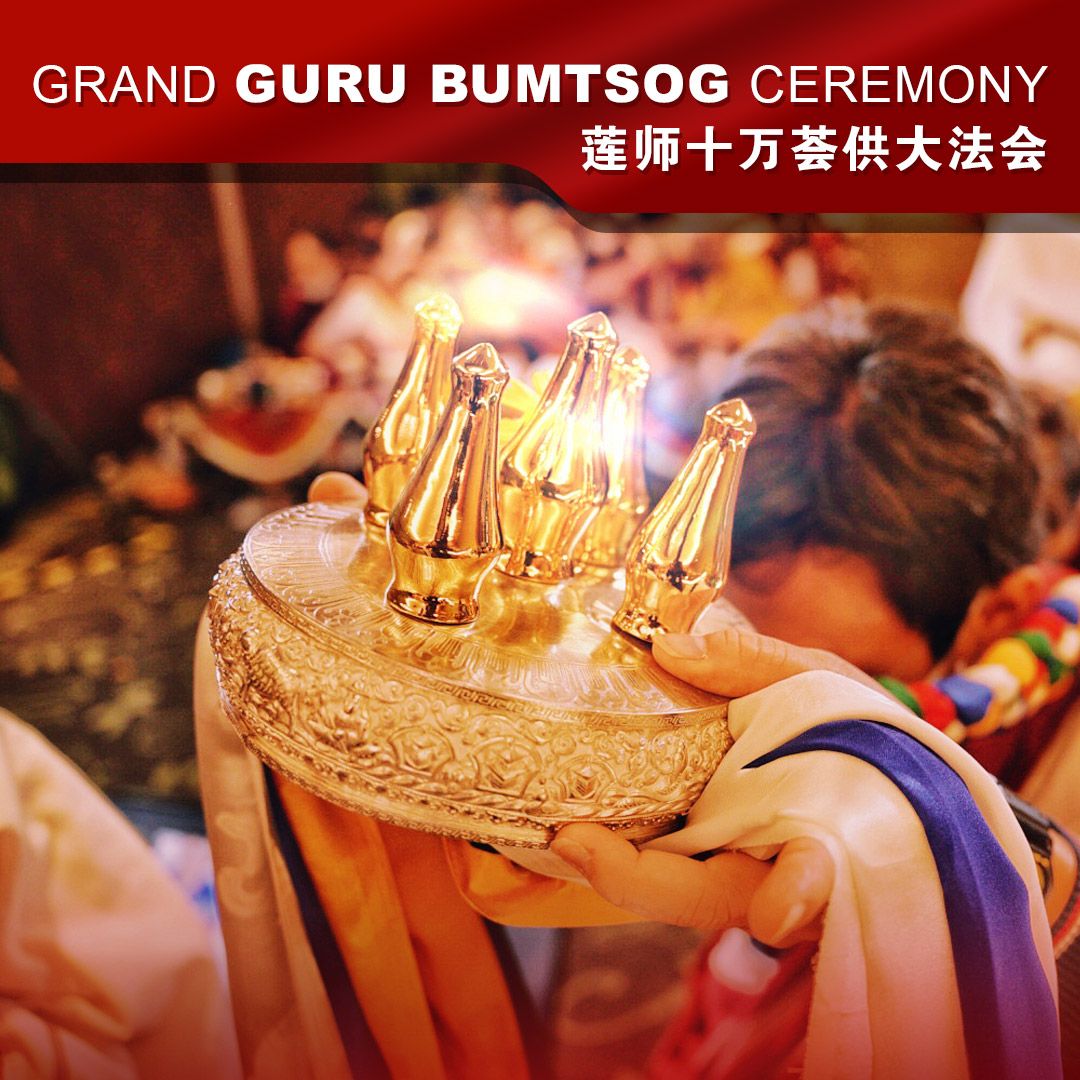 The Mandala offering expresses deep devotion and gratitude towards the Vajra Master for teaching us in the retreat.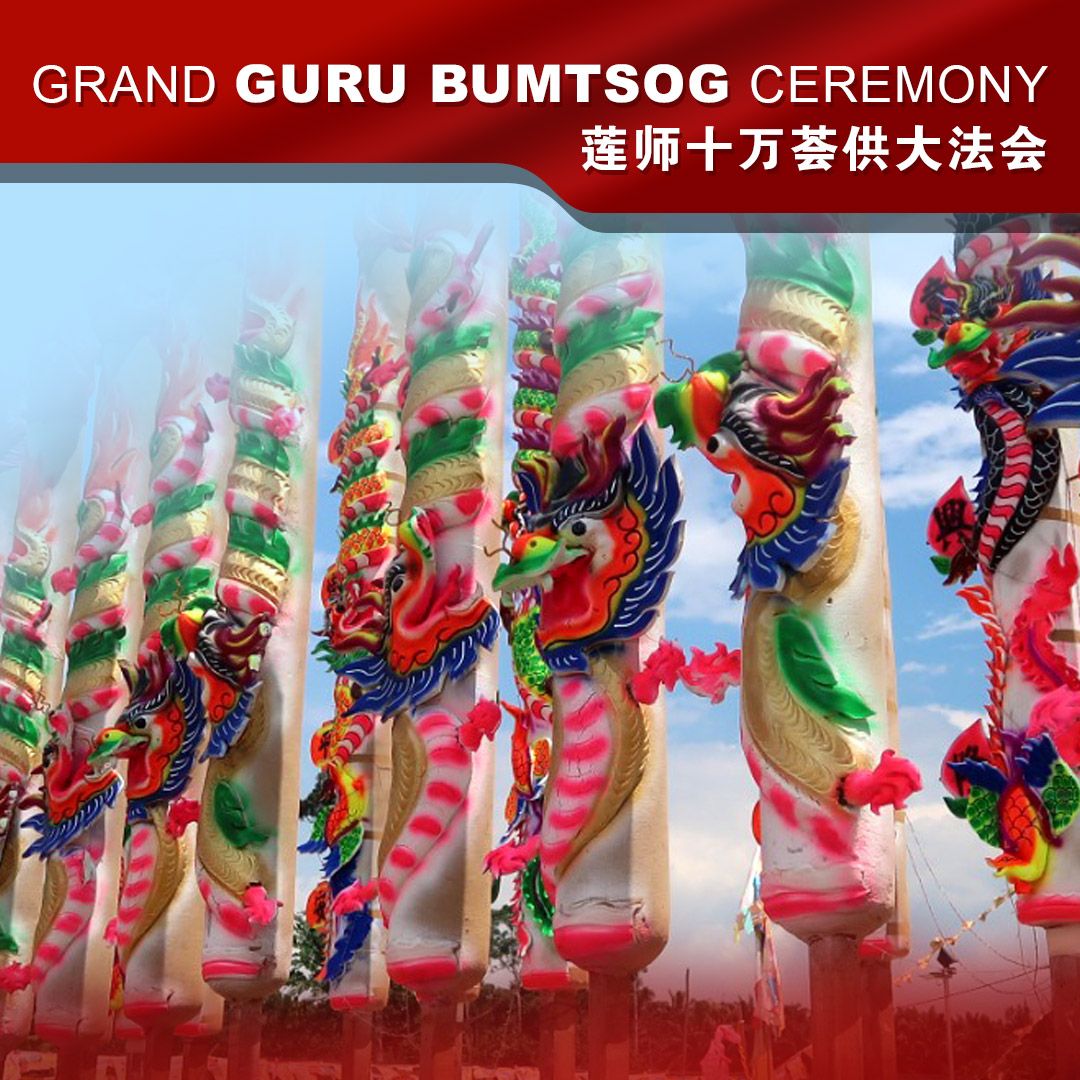 Prosperity Dragon Incense
Present offering clouds of Samantabhadra quality with these divine dragon incense. To be offered in Melaka. Limited sets by pre-order only.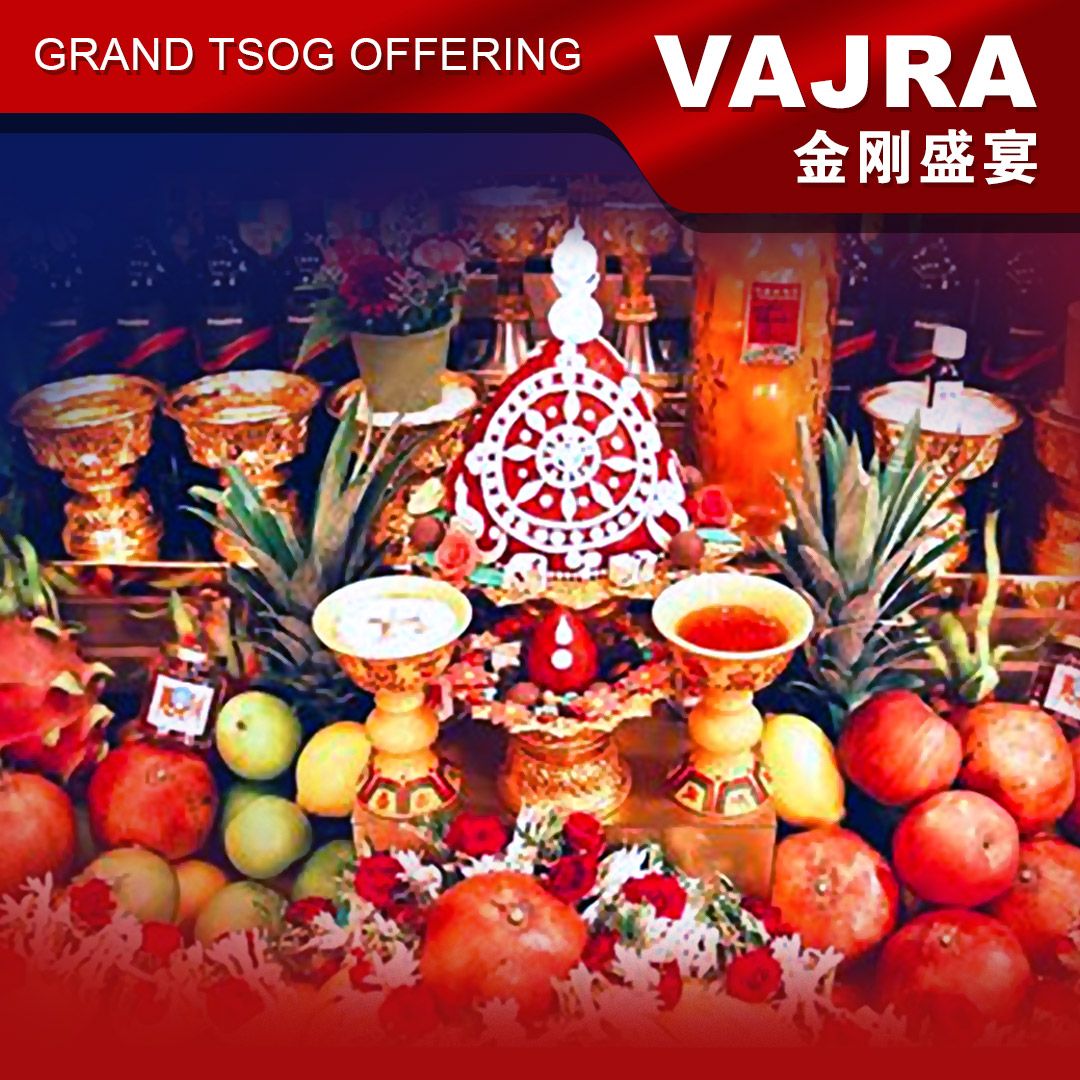 - Longevity Tablet for 3 months (hand written by Singha Rinpoche)

- 2 retreat tickets to participate GBC Retreat (not inclusive of accommodation & transport)

- Exclusive Mandala Offering to Singha Rinpoche

- Lunch & Tea Breaks provided
- Blessed Tsog Offering to bring home for auspiciousness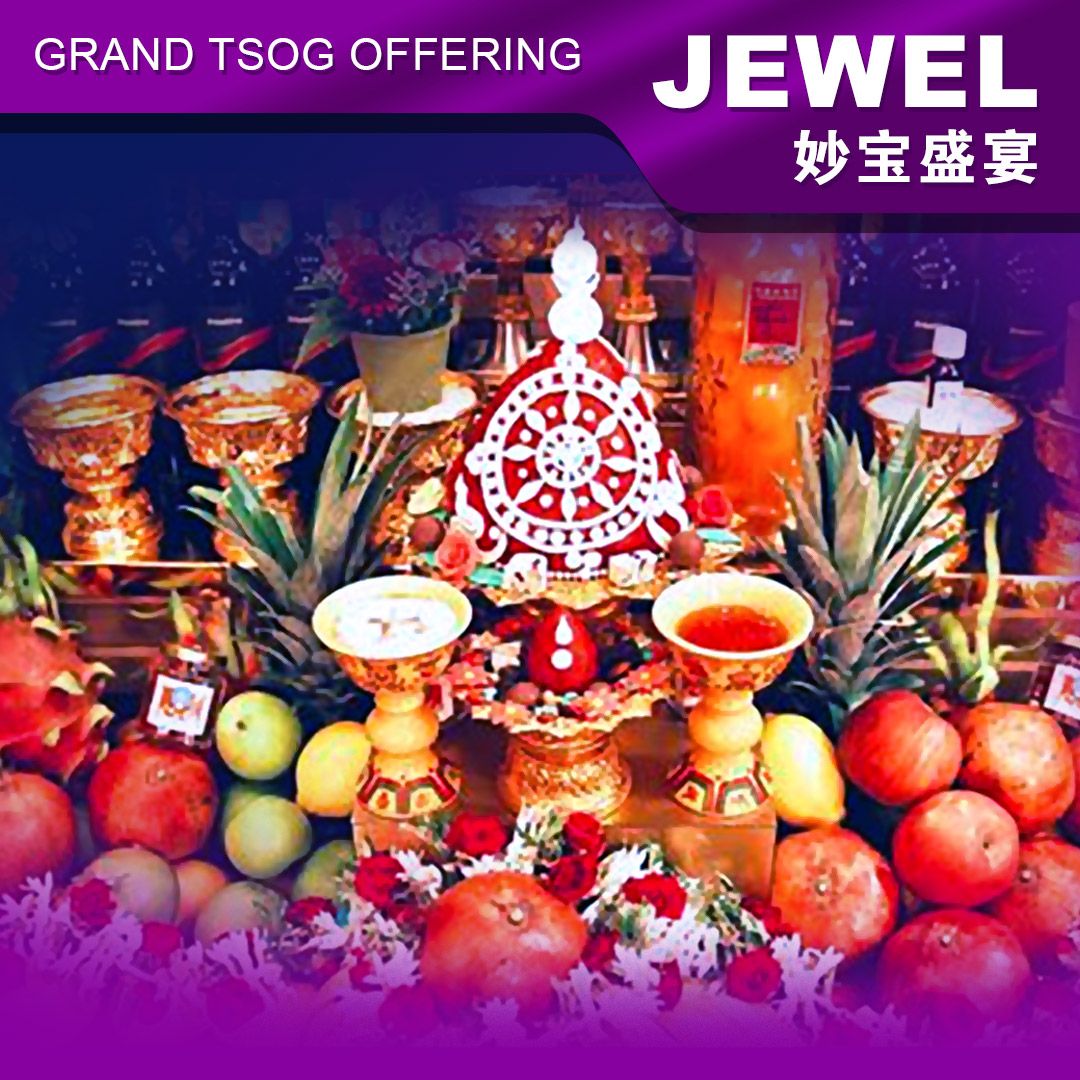 - 2 retreat tickets to participate GBC Retreat (not inclusive of accommodation & transport)
- Lunch & Tea Breaks provided

- Blessed Tsog Offering to bring home for auspiciousness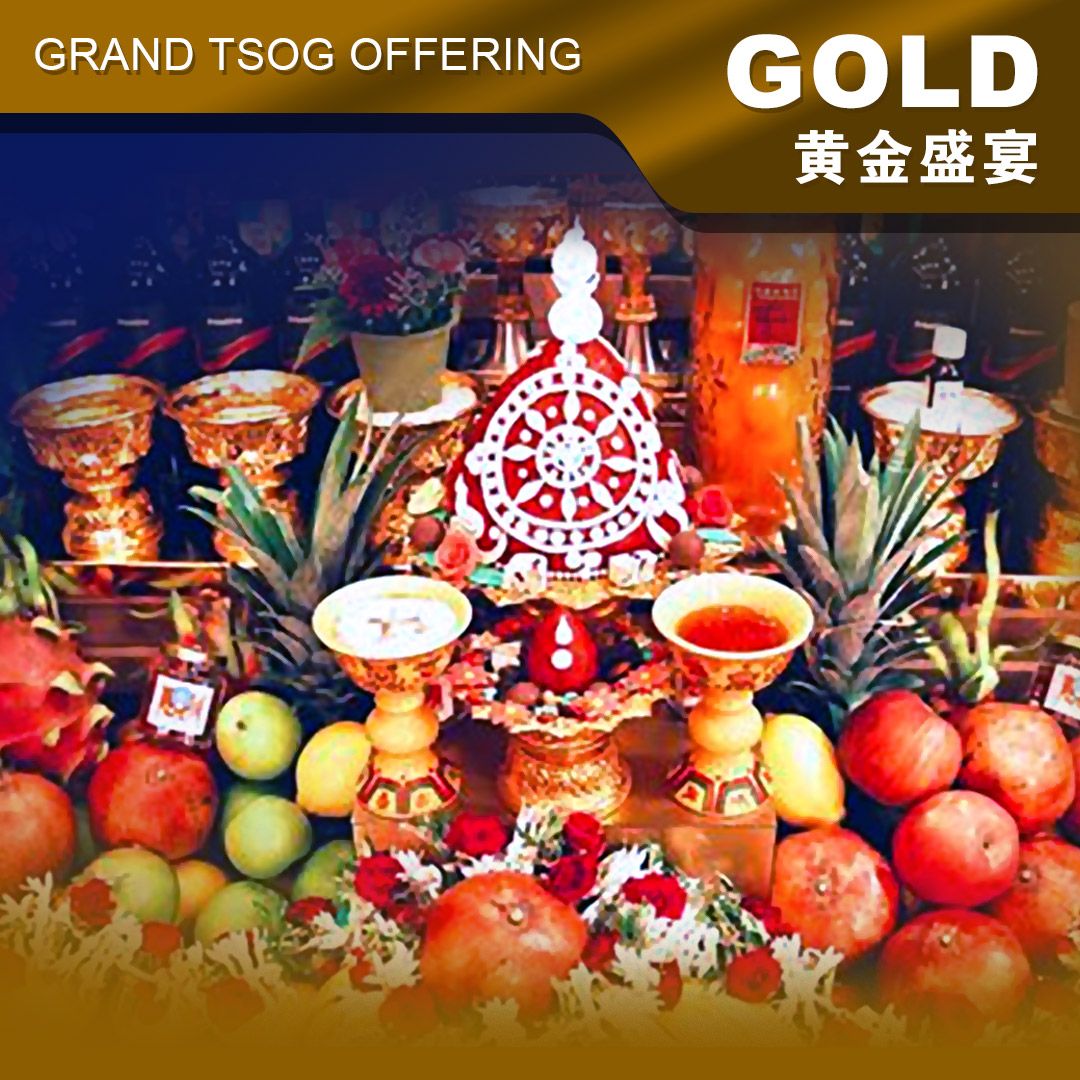 - 100 Tsog Offering
- 1 retreat ticket to participate GBC Retreat (not inclusive of accommodation & transport)


- Lunch & Tea Breaks provided

- Blessed Tsog Offering to bring home for auspiciousness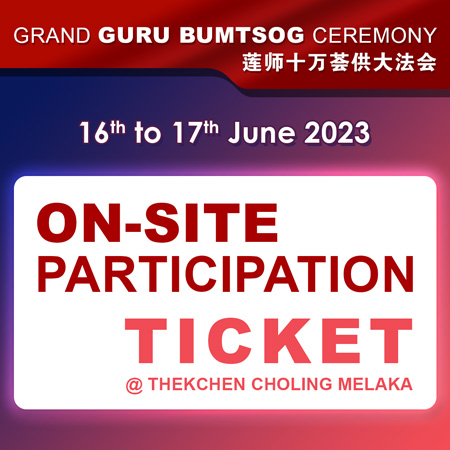 On-site Participation Ticket
Join us at Thekchen Choling Melaka this year for our Grand Guru Bumtsog Ceremony. Each ticket purchased entitles you to a complimentary lunch along with two tea breaks. Participants are to make self-arrangements for transport and accommodation.

Experience the power of prayers and infinite blessings live in person, purchase your tickets now!
Register for On-site participation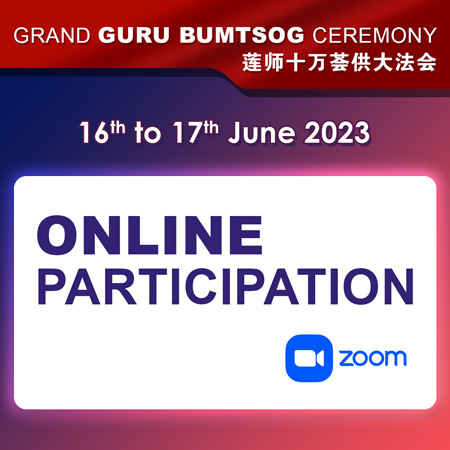 Online Participation via Zoom
For international audiences and those who would prefer to stay home for the Ceremony, we have our online ticket for you to register to join us via Zoom. Join us from all over the world and be a part of a million voices for this year's Grand Guru Bumtsog Ceremony!

Zoom link and other event details will be sent to you in an email to confirmation your registration.
Register for Online Zoom Ticket
Reminisces of GBC 2020 – 2022
The Importance of Grand Guru Bumtsog Ceremony 2022
Through our collective prayers, we hope to purify our outer, inner and most importantly secret obstacles, and dedicate vast merits for the well-being of the world, for mankind and for each other.
GBC 2022: Testimonies of Guru Rinpoche's Benevolence
Here is an intimate sharing by some of our past participants on their encounter with praying to Guru Rinpoche during times of desperate need.
Please Enjoy Our GBC 2022 Closing Video!
Watch this closing video of GBC 2022 to hear what devotees have to say about their reflections from the event! Get a glimpse of our volunteers' hard work behind-the-scenes that made this event possible!
"A Thousand Prayers to Guru Rinpoche" MV
Credits to some of our very own Thekchen Choling talents who wrote this song!
GBC 2021 MY PROMISE TO YOU - Singha Rinpoche
Video of Guru Bumtsog Ceremony in 2021
GBC 2020
Check out our past video in 2020.
" I am present in front of anyone who has faith in me, just as the moon casts its reflection, effortlessly, in any vessel filled with water."
~ Guru Rinpoche